U.S. employment overview: tracking trends in real-time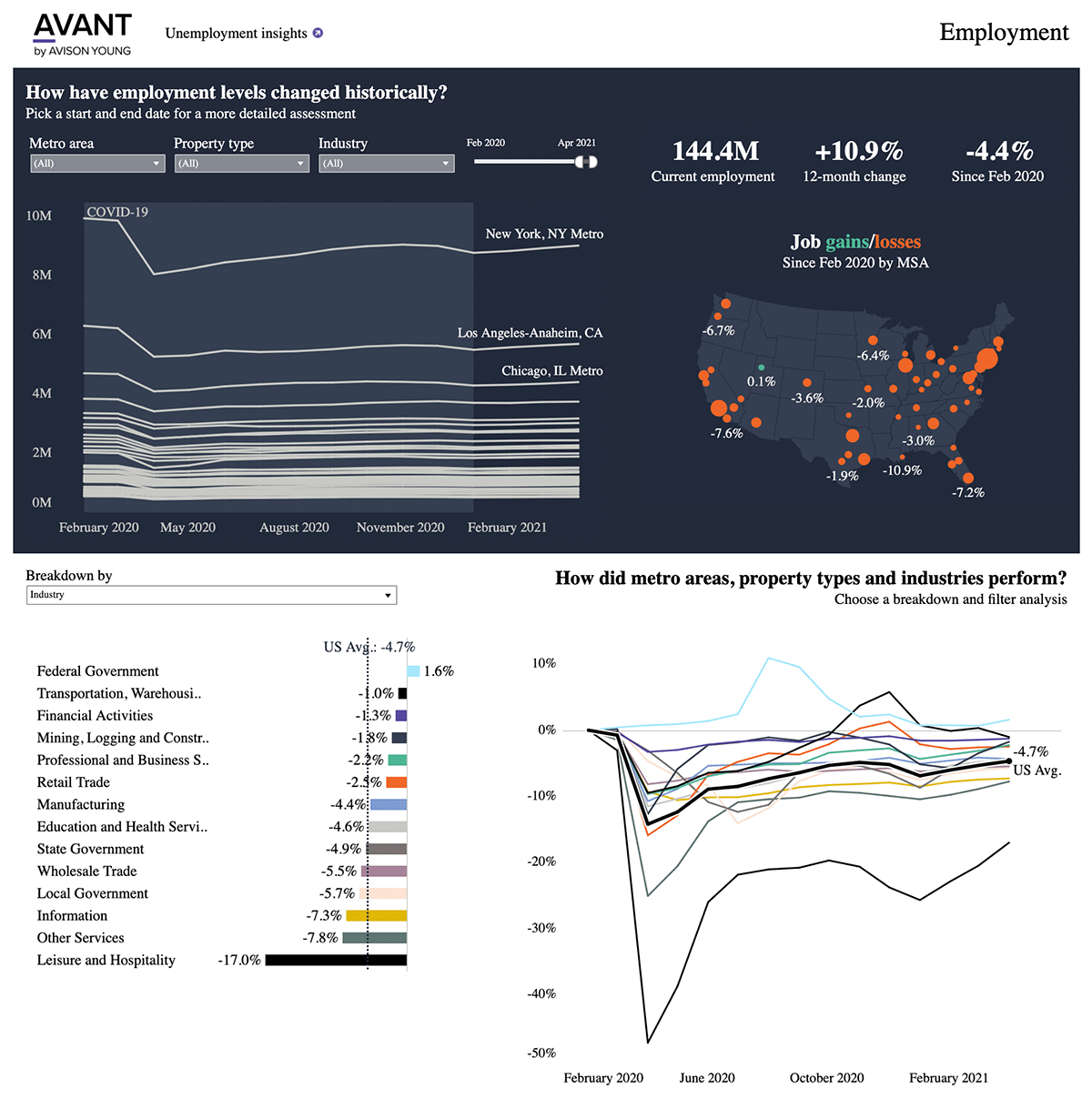 This dashboard is best viewed in a wider browser window.
While October data indicates that job creation is still robust, the Federal Reserve's policies are beginning to affect certain aspects such as unemployment and inflation. Rising layoffs and declining job postings are also indicating that the economy is becoming distressed.
The economy added 261,000 jobs compared to the 205,000 projected by economists, which is substantial by historical measures. Healthcare and Social Assistance and Professional and Business Services registered the largest job gains this month, adding 71,000 and 39,000 new jobs, respectively. However, job postings have seen a 25% decline over the past six months, indicating that future job growth will be muted.
After decreasing the month prior, in October the unemployment rate increased by 20bp from 3.5% to 3.7%. While overall a modest increase, the percentage of unemployed workers that suffered temporary or permanent job loss rose by 140bp in October, from 43.5% to 45.5%. Some of this was driven by layoffs in the tech sector, with almost 35,000 workers laid off between October and November 11.
While unemployment and layoffs are rising, the Federal Reserve is making progress on fighting inflation. In October the year-over-year seasonally adjusted inflation rate fell 40bp to 7.8%, a major drop that may lead the Federal Reserve to pursue less aggressive rate hikes in the coming months. However, the inflation rate continues to outpace wage growth in major employment sectors eroding purchasing power on the precipice of the holiday season.
Key contacts