Las Vegas Industrial Market Report (Q3 2021)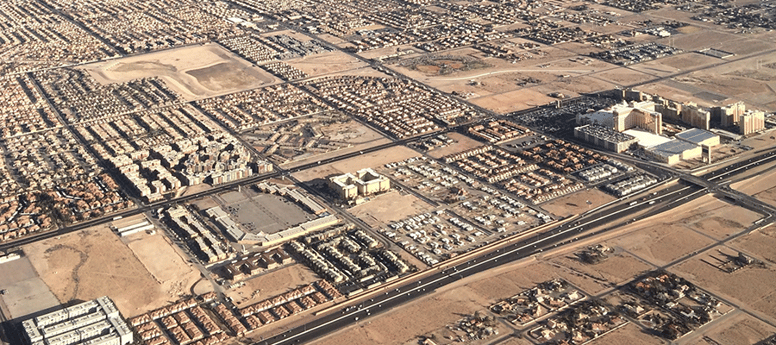 November 24, 2021
Key takeaways:
Economic conditions
The unemployment rate in the Las Vegas MSA fell to 8.2 percent in August 2021. This is approximately 4 percent higher than pre-pandemic unemployment as the market was hit particularly hard by the loss of discretionary entertainment roles.

The Western Region consumer price index increased by 5.3 percent year-over-year as of August, the highest CPI increase for the region in over a decade.

Industrial jobs have increased by 4.9 percent since the start of 2021, representing a net gain of 5,200 new hires.
Recovery rate
The national price of construction materials has increased by 35.3 percent from January to August 2021. This headwind is one factor in the recent increase in asking rents and asset prices in the Las Vegas MSA.
Industrial demand
Leasing activity is on pace for a record year with 12.9 msf in pro-rated activity for 2021.

Relative to the pre-pandemic 10-year average, annual leasing activity is up 74.3 percent since Q1 2020.

Year-to-date, Las Vegas has recorded approximately 4.8 msf in net absorption.

2021 is on pace to add 6.4 msf in industrial supply, matching the market's largest annual gain in inventory set in 2017.
Industrial supply
Approximately 47.4 percent of the industrial sf currently under construction is concentrated in buildings that are 250,000 sf or less. These projects are largely speculative developments primarily located in the Henderson and North Las Vegas submarkets.

Vacancy rates for industrial properties are currently at 4.5 percent, matching the lowest level in 15 years.
Pricing trends
Asking rents have grown by 8.8 percent since the onset of the pandemic. From Q1 2015 to Q4 2019, NNN asking rents increased by 41.9 percent.

Average asking rents have increased by $0.12 psf per quarter since the start of the pandemic. From Q1 2015 to Q4 2019, average asking rents increased by nearly $0.10 psf per quarter.
Capital markets
Industrial sales in Q3 amounted to approximately $570M. Year-to-date investments reached $1.5B for the industrial market, trailing the annual high-water mark set in 2017 by under $100M.

Ares Management purchased the Matter Logistics Center @ West Cheyenne for $135M, the largest industrial transaction in the quarter. The 727,900 sf complex is comprised of five buildings and is fully leased to roughly 20 tenants.

Asset pricing has increased by 12.9 percentyear-over-year, reaching an average of $158 psf in Q3.