Avison Young's research team provides comprehensive and original intelligence on the commercial real estate market for our clients. Whether you need vacancy rate and absorption details for your local office, industrial or retail market, capitalization rates (cap rates) and sale prices for recent investment properties, or timely overviews of overall market trends, Avison Young offers up-to-date, reliable data coupled with expert insights from our field-based research professionals.
For more information, contact our research staff.
Calgary Office Market Report (Q1 2021)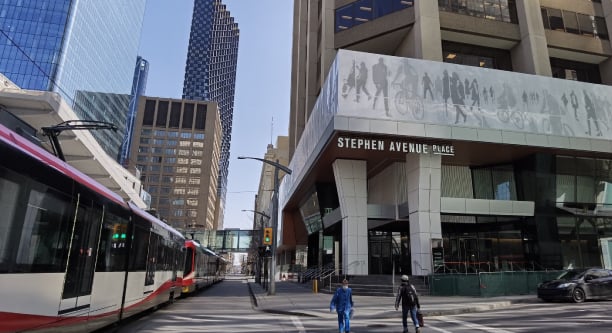 10 May 2021
Vacancy continues to increase.
The ongoing evolution in the energy industry has sparked a substantial wave of merger and acquisition activity across the industry. The Husky-
Cenovus merger is the latest to add their resulting excess space – over 600,000 square feet – to Calgary's growing office vacancy. We expect to see over 14 million square feet of vacant space in Calgary's Downtown office market alone, before the end of 2021, resulting in a vacancy rate above 30%.