Avison Young's research team provides comprehensive and original intelligence on the commercial real estate market for our clients. Whether you need vacancy rate and absorption details for your local office, industrial or retail market, capitalization rates (cap rates) and sale prices for recent investment properties, or timely overviews of overall market trends, Avison Young offers up-to-date, reliable data coupled with expert insights from our field-based research professionals.
For more information, contact our research staff.
Greater Montreal Area Office Market Report (Q1 2021)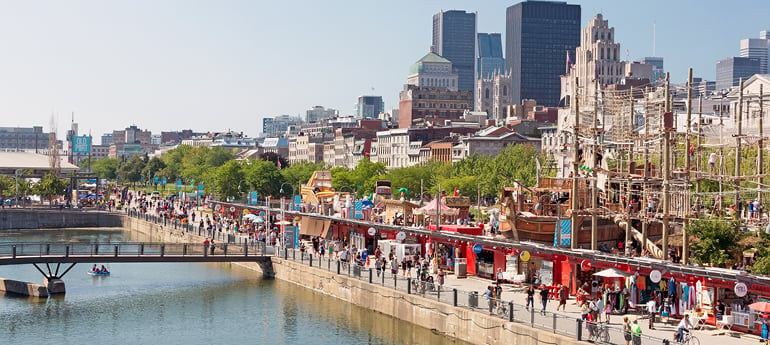 12 May 2021
Already heavily impacted by the second wave of the pandemic and the reintroduction of mandatory remote work in mid-December of 2020, the Montréal office market has taken several hits over the past few quarters. The first quarter of 2021 was no different, but the extent of the damage seems to be abating, at least on some level.
Over the past three months we have observed an uptick in market activity. Although some tenants are still waiting to make decisions regarding their office space, others are showing more determination and are looking to benefit from a tenant-favorable market. Generally, those who choose to relocate are reducing their office space by 15% to 30%. Moreover, the conditions brought in by the pandemic is pushing many businesses to prefer quality over quantity. Consequently, tenants are choosing smaller footprints that are better adapted to the new pandemic reality and the prospect of flexible work environments. This flight to quality has benefitted the higher quality buildings of the Greater Montréal Area. Due to the uncertainty surrounding the short-, medium- and long-term, decision making remains complex and intimidating for some occupiers and varies from one industry to another. However, the rollout of the vaccination campaign might signal a gradual return to work for employees later in the year, making it easier for companies to commit to longer terms and to prepare for close-to-normal conditions.
What's next for the Greater Montréal office market?
Click here to read Avison Young's Office Market Report | Q1 2020
For more market information, please contact:
David Major-Lapierre
Senior Marketing & Research Manager
Avison Young
+1 514 905 5443
[email protected]