Avison Young's research team provides comprehensive and original intelligence on the commercial real estate market for our clients. Whether you need vacancy rate and absorption details for your local office, industrial or retail market, capitalization rates (cap rates) and sale prices for recent investment properties, or timely overviews of overall market trends, Avison Young offers up-to-date, reliable data coupled with expert insights from our field-based research professionals.
For more information, contact our research staff.
Orange County Office Market Report (Q1 2021)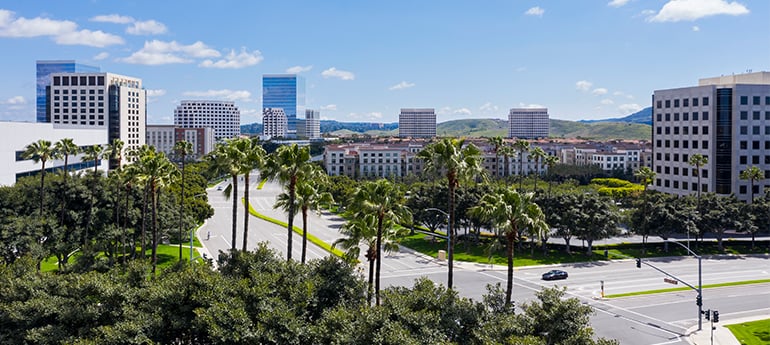 28 Apr 2021
Orange County office fundamentals off to slow start.
During the first quarter, OC's unemployment rate dropped to 6.8%, per the latest data from the Bureau of Labor Statistics for the month of February. A marked improvement from last year's decade high of 14.4% and lower than 7.3% from this past January. However, the impact of the pandemic continues to influence the entire Orange County office market.
Quick Stats:
6.8% Orange County Unemployment Rate as of February 2021
(952,873) SF Year to Date Negative Net Absorption
13.3% Total Vacancy Rate increased from Q4 2020
489,206 SF Under Construction Current Quarter
$2.73 PSF Weighted FSG Average Asking Rental Rate