Avison Young's research team provides comprehensive and original intelligence on the commercial real estate market for our clients. Whether you need vacancy rate and absorption details for your local office, industrial or retail market, capitalization rates (cap rates) and sale prices for recent investment properties, or timely overviews of overall market trends, Avison Young offers up-to-date, reliable data coupled with expert insights from our field-based research professionals.
For more information, contact our research staff.
San Diego Office Market Report (Q1 2021)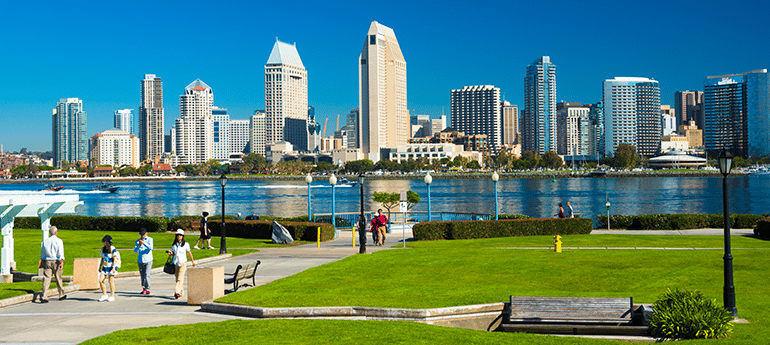 29 Apr 2021
Long term optimism is fueling San Diego's office sector development.
The San Diego market is preparing for a post-pandemic future. New construction, renovations and urban Infrastructure improvements that were already underway prior to the pandemic, will aid in the long-term resilience that the region will now need. Economic strength will be served by previously existing efforts to improve blighted areas, expand mass-transit rail lines, increase affordable housing, and attract high-tech businesses to the region. Disruption to office space requirements and traditional office functions is an unavoidable reality that businesses are evolving with, particularly as real estate transaction decisions must be made. San Diego is no exception to this disruption in 2021, despite its strong fundamentals.
Quick Stats:
7.2% San Diego County Unemployment Rate as of February 2021
(449,760) SF Negative Net Absorption Current Quarter
13.3% Total Vacancy Rate increased from Q4 2020
1,936,262 SF Under Construction - Current Quarter
$3.04 PSF Asking Rental Rate - Weighted Average