Courtney L. Marous awarded CCIM designation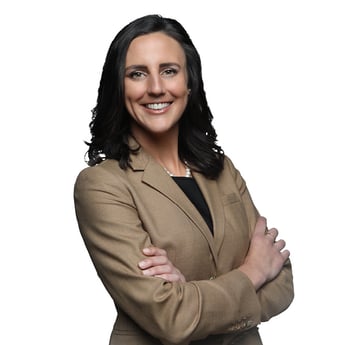 19 Nov 2020
Commercial real estate's global standard for professional achievement
Charleston, SC – Chris Fraser, Principal and Managing Director, today announced that Courtney L. Marous has earned the Certified Commercial Investment Member (CCIM) designation by the CCIM Institute. The designation was awarded during this year's fall CCIM Comprehensive Exam testing session, which was held across 14 locations in the United States. Marous has completed advanced coursework in financial and market analysis, and passed the CCIM Institute's comprehensive examination, the capstone element in the designation process. CCIM designees are recognized as leading experts in the commercial investment real estate.
Courtney L. Marous was among the 133 commercial real estate professionals who earned the designation by passing the CCIM Institute's comprehensive examination, the capstone element in the designation process. This new group of CCIM designees' hails from 37 U.S. states, as well as Canada.
"These new CCIM designees are the personification of perseverance, discipline, and drive," says Eddie D. Blanton, CCIM, 2020 global president of CCIM Institute. "In spite of the many curveballs thrown their way, they completed their path to the pin and earned the coveted CCIM designation. That designation and access to the institute's global CCIM community will go a long way toward ensuring their success in 2021 and for many years to come."
To earn the CCIM designation, commercial real estate professionals must complete more than 160 hours of case-study driven education covering topics such as interest-based negotiation, financial analysis, market analysis, user decision analysis, investment analysis, and ethics in commercial investment real estate. Candidates must also compile a portfolio demonstrating the depth of their commercial real estate experience and pass a comprehensive examination. Today, fewer than 10 percent of commercial real estate investors and advisers currently wear the CCIM pin, making them the go-to experts in their respective markets.
"The B.I.M.Y. Industrial Team is fueled by Economic Development and other type projects that require a basic knowledge of market and financial fundamentals as it relates to real estate," said Alan Bolduc, CCIM, SIOR, Senior Vice President of Industrial Services at Avison Young. "The Team's ability to support our client requirements means that individually, we need to continue to expand our knowledge and expertise along with experience. All of our teammates are enrolled at various stages of CCIM to validate that this is our career path and better serving our clients with knowledge is paramount."
Courtney L. Marous, CCIM is a Vice President at Avison Young, specializing exclusively in Industrial Properties, Users, and Investments. Marous joined Avison Young in the Fall of 2014 where she launched her career as one of the first females in the region to specialize exclusively in the Industrial sector. Her global business background, international supply chain, and logistics experience brings a fresh perspective and collaborative cadence, unique to the brokerage industry.
Marous is a founding partner of the B.I.M.Y. Industrial & Investment Services Team ("B.I.M.Y. Team") of Avison Young South Carolina & Savannah, GA which consists of four Industrial Brokers (Alan A. Bolduc, CCIM SIOR, Kathleen M. Isola, Courtney L. Marous, CCIM, and Ryan Young) supported by a dedicated marketing and administrative coordinator, Ms. Tasha K. Horton, along with other staff of the Avison Young Charleston, SC office.
The Team collaborates closely on each and every project and client requirement – identifying and utilizing each individuals' skills and expertise to maximize the effectiveness of the Team. As a core broker and strategic business development lead for the B.I.M.Y. Team- Marous drives the innovation, research, materials development, financial and network analysis, online marketing, and technology efforts and operations of the Team.
Collaborative, innovative, passionate, and an expert in her field - Marous is always engaging her Team, clients, peers, and community. It's all about relationships – collecting and connecting the dots.