Jeremy Willits receives NAR's prestigious 2020 National Commercial Award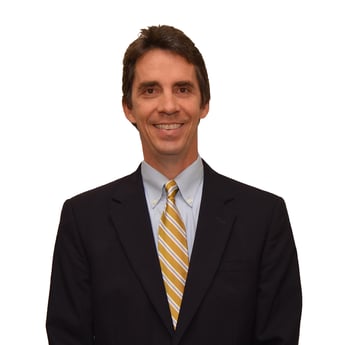 10 Feb 2021
National Association of Realtors recognizes Senior Vice President's 25-year contribution to the industry and community
Charleston, SC – Chris Fraser, CCIM, Avison Young Principal and Managing Director of the company's South Carolina & Georgia offices, announced today that the National Association of Realtors (NAR) has named Jeremy Willits, Senior Vice President in the firm's Charleston office, as a recipient of its annual 2020 National Commercial Award. The award, given to only forty recipients across the country, recognizes a commercial realtor who is nominated by his peers and demonstrates exceptional service and contributions to the commercial real estate industry.
Willits has been a commercial realtor in the Charleston area for more than two decades, specializing in the office market and brokering hundreds of lease and sale transactions across a variety of industries. He has been an active member of realtor associations at local, state and national levels, serving in 2010 as president of the Charleston Trident Association of Realtors (CTAR), as well as president of the Charleston MLS in 2005. More recently, he was named the 2019 Commercial Realtor® of the Year by CTAR.
"I am thrilled to be recognized with this award," said Willits. "I have been privileged to work with such wonderful and professional associates and peers throughout my commercial real estate career. The support of NAR and our local Charleston Trident Association has been outstanding and has helped me succeed in the field." Willits, whose community work supports the Roper Hospital Foundation, the Trident United Way, among others, lives in Mount Pleasant with his wife Lisa Willits, a respected local landscape artist. He spends his spare time boating, hiking, and playing guitar.