Avison Young negotiates 29,142-square-foot long-term lease with T-Mobile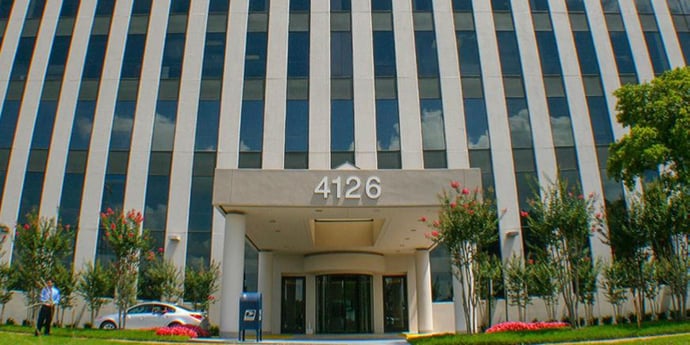 16 Jul 2018
River Oaks Tower to be re-named T-Mobile Tower
Avison Young negotiates 29,142-square-foot long-term lease with T-Mobile
River Oaks Tower to be re-named T-Mobile Tower
Houston — Avison Young, the world's fastest-growing commercial real estate services firm, announced today that it has completed a long-term, 29,142-square-foot (sf) office lease in Houston's Greenway business district at 4126 Southwest Freeway on behalf of Medistar Corporation.
Avison Young Principals Doug Pack and Sam Hansen, who are based in the company's Houston office, represented the landlord. The tenant was represented by Tami Pearson and Lindsay Pearson with Waterman Steele Real Estate Advisors.
T-Mobile will relocate after 22 years from 2 Greenway Plaza and occupy three and one-half floors of the building. The skyline of Greenway will have a new face as the building will now be re-named T-Mobile Tower (formerly River Oaks Tower).
"Not only will you hear T-Mobile now, you will see them now, as T-Mobile's new office space is clearly visible from the Southwest Freeway, among some of Houston's most prestigious neighborhoods such as River Oaks, Afton Oaks and West University," comments Hansen.
T-Mobile's pending merger with Sprint will make the combined firm the third largest telecommunications company in the United States.
"The Greenway district is an exciting area that has developed over recent years as a place where more people want to live and work," adds Pack. "The employees at T-Mobile will be in a 17-story building with convenient commuting access to both Uptown and Downtown."
"This is a great location with the space for us to grow our team, and we're thrilled to have the building renamed "T-Mobile Tower," says Alisa Arner, Vice-President of T-Mobile's South Central sales region. "Medistar has been a fantastic partner through the entire process."
T-Mobile's lease for commercial office use will raise the overall occupancy of the building to 75%. The new T-Mobile Tower lobby finishes will also receive modern upgrades to be installed concurrent with T-Mobile's move-in.
"We are pleased with the tenacity and dedication of the leasing team led by Doug Pack and Sam Hansen," says Craig Laher, Vice-President of Medistar. "When we started with Doug and Sam, the building was 39% leased; but we kept our focus razor-sharp and together our work ethic has produced very strong results."
Avison Young is the world's fastest-growing commercial real estate services firm. Headquartered in Toronto, Canada, Avison Young is a collaborative, global firm owned and operated by its principals. Founded in 1978, the company comprises 2,600 real estate professionals in 84 offices, providing value-added, client-centric investment sales, leasing, advisory, management, financing and mortgage placement services to owners and occupiers of office, retail, industrial, multi-family and hospitality properties.
For further information/comment/photos:
Doug Pack, Principal, Houston, Avison Young: 713.993.7173
Sam Hansen, Principal, Houston, Avison Young: 713.993.7174