Direct net absorption remained positive for the third consecutive quarter, building confidence for Houston's office market recovery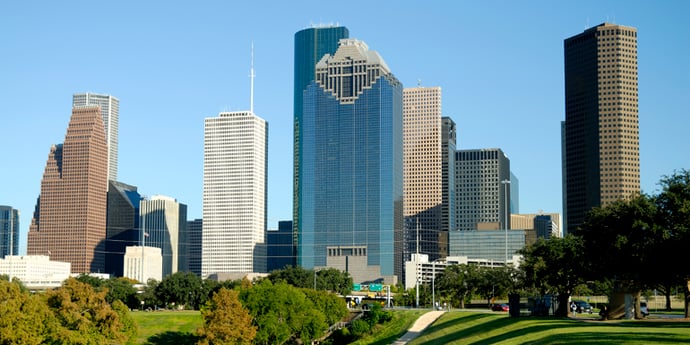 26 Apr 2019
Avison Young releases its First Quarter 2019 Houston Office Market Report
Editors/Reporters
Please click on link to view Houston office market reports, statistics and heat maps:
Q1 2019 Office Market Statistics & Heat Maps
Houston, TX — Houston's office market is showing encouraging signs of progress with positive absorption and lower vacancy rates recorded in the first quarter. Overall asking rates have also increased slightly from $30.42 per square foot (psf) to $30.73 psf.
These are the key trends noted in Avison Young's First Quarter 2019 Houston Office Market Report, released today.
"Older class A properties are investing in major upgrades in an effort to compete with the newer, modern buildings," notes Rand Stephens, Avison Young Principal and Managing Director of the company's Houston office. "Houston Center is undergoing major improvements and is already seeing an increase in leasing activity."
As firms leave larger office spaces behind for more efficient and newer properties, the flight-to-quality factor is keeping availability high.
According to the report, overall class A and C properties reported direct net gains during the first quarter, with class A properties recording the highest absorption of 470,931 square feet (sf). Suburban properties led in class A absorption with a positive 520,704 sf, whereas the Central Business District (CBD) class A is recording a negative absorption of 49,773 sf.
"Tenants remain in the driver's seat of the office market as we continue to observe positive, but measured growth," comments Avison Young Principal Charlie Neuhaus. "Landlords of older class A properties will need to aggressively pursue, retain and appease tenants moving forward."