Nashville Office Market Report (Q4 2020)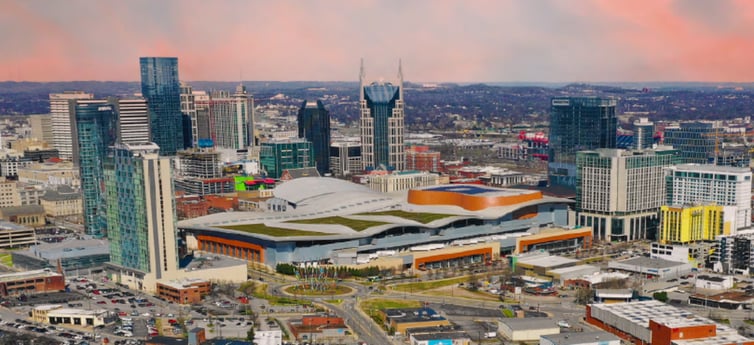 12 Jan 2021
Vacancy rises as speculative deliveries outpace leasing activity; healthy tenant demand still seen across market
Nashville's tourism industry saw record highs in 2019. While the early months of 2020 showed many signs of topping these prior records, the COVID-19 pandemic hit many sectors directly tied to Nashville's tourism and hospitality industries hard. Despite the uncertainty surrounding the pandemic, the region remained successful in attracting new businesses and as well as growing existing businesses, with
over 60 expansions and/or relocations to Nashville announced in the last 12 months.
Vacancy
Nashville's office market continued to see rising vacancy throughout the year, with year-end overall numbers marking the fifth consecutive quarter of increasing vacancies across the market. Much of this growth can be attributed to the uptick
in speculative construction deliveries, significant office space contractions and stunted leasing activity due to COVID-19 pandemic concerns. Office vacancy ended the quarter at 13.5%, up 100 basis points (bps) from the previous quarter and 420 bps year-over-year. Class A vacancy was also 13.5% at the end of the quarter, up 370 bps year-over-year. Class B vacancy rose by 470 basis points in the same time period, ending the quarter at 14.0%.