PRESS RELEASE: Avison Young's Tri-State Investment Sales Group Stays Active During Shutdown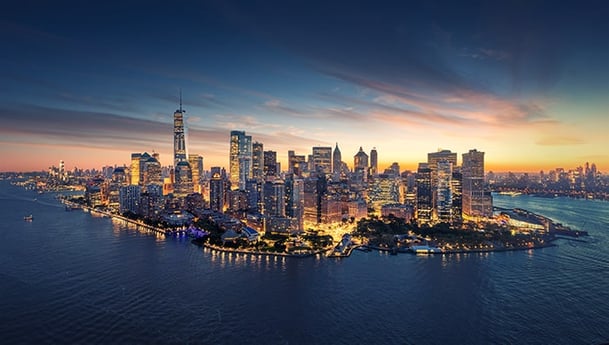 15 May 2020
Accomplishments include closed deals, property launches, webinars and podcasts
NEW YORK -- While New York State has been on pause, Avison Young's Tri-State Investment Sales group has been moving forward--closing deals, launching new assignments and hosting informative webinars for clients.
"Since our team began working from home in mid-March, we've closed three property sales, put two properties into contract and began marketing two new listings," said James Nelson, Principal and head of the TSIS group. "The closed deals were in the pipeline pre-COVID-19, but we're pleased that we were able to take them over the finish line in a very challenging environment."
The sold properties include the $28.712 million sale of a retail condominium unit at 1683 Third Avenue at the base of The Kent, a newly constructed, 30-story luxury condominium on the Upper East Side; the $16.75 million sale of a seven-story boutique office building at 177 Franklin Street in TriBeCa; and the $10.2 million sale of the leasehold interest of a newly-constructed, four-story, office building located at 286 Lenox Avenue in Harlem.
The TSIS team relied on technology to introduce two properties in April--a long-term lease and redevelopment opportunity at 132 West 14th Street, a seven-floor, 57,478-square-foot office building in Greenwich Village, and a 28,981-square-foot, office condo located on the second floor of the International Gem Tower, a 34-story, Class A office building at 50 West 47th Street.
"Since investors aren't able to tour properties during the shutdown, we produced videos for both of these new offerings and posted them to social media, websites, and emails," Nelson said. "We expect that even after New York City reopens many buyers will prefer seeing properties digitally rather than physically touring them."
Nelson also noted that open rates are greater on all of the marketing emails TSIS has sent since Mid-March, seeing an average open rate that is 7 percentage points higher, an indication that investors are still looking for new opportunities and have more time to pursue them.
During New York State on Pause, Nelson has mastered another technology, the webinar, having hosted five informative sessions for clients that attracted nearly 1,500 participants. These include The New Normal in Commercial Real Estate with Nick Axford, Principal and Global Director of Research for Avison Young, and Kirsten Beck, Principal & Vice President of Project Management; Conversations on the Government Stimulus with Reggie Thomas Senior Vice President of Government Affairs for REBNY Part 1 and Part 2, and a presentation on 1Q2020 State of the Market for New York City.
In addition, Nelson recently hosted Scott Rechler, CEO & Chairman of RXR Realty, and Marty Burger, CEO of Silverstein Properties, on his weekly radio show, Real Estate Investment Live from New York! The radio shows are available as podcasts the day following the live shows.
About Avison Young
Avison Young is the world's fastest-growing commercial real estate services firm. Headquartered in Toronto, Canada, Avison Young is a collaborative, global firm owned and operated by its Principals. Founded in 1978, with legacies dating back more than 200 years, the company comprises approximately 5,000 real estate professionals in 120 offices in 20 countries. The firm's experts provide value-added, client-centric investment sales, leasing, advisory, management and financing services to clients across the office, retail, industrial, multi-family and hospitality sectors. For more information, please visit Avison Young New York or follow them on Twitter.
Media Contacts:
Gail Donovan, Senior Director of Marketing, Tri-State
Avison Young
[email protected]
212.210.5990 - direct
or
Tom Nolan | Great Ink Communications
t
[email protected]
908.392.0333