PRESS RELEASE: Avison Young Arranges Lease for Cozen O'Connor Office and Conference Center in Midtown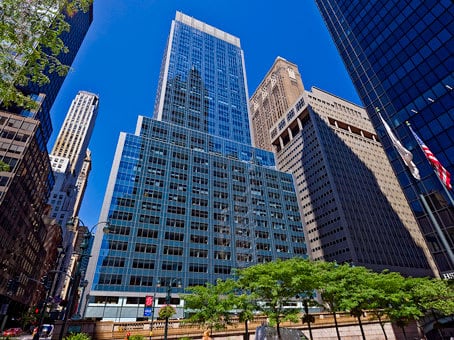 20 May 2020
Transaction follows the 77,000 SF office lease Avison Young negotiated last year for Cozen O'Connor at 3 World Trade Center
New York, NY – The New York office for Avison Young has arranged a 10-year, 7,100-square-foot lease on the 34th Floor of 100 Park Avenue that will be used as a Midtown office and conference center for top ranked law firm Cozen O'Connor.
This lease follows the 15-year, 77,000-square-foot office lease Avison Young negotiated last year for Cozen O'Connor on the entire 55th floor and a portion of the 56th floor at 3 World Trade Center. The prestigious firm will be consolidating its two offices - Midtown at 277 Park Avenue and Downtown at 45 Broadwayat 3 World Trade Center and maintaining a conference center in Midtown at 100 Park Avenue.
Avison Young Principal and Tri-State President Arthur Mirante along with Principal Michael Gottlieb and Senior Director Jennifer Ogden in New York, Principal and Managing Director David Fahey in Philadelphia, and Principal Jeff Lindenmeyer in Chicago, represented Cozen O'Connor. SL Green was represented in-house by Caitlin Cole, Jeremy Bier and Larry Swiger, and by Cushman & Wakefield brokers Justin Royce and Connor Daugstrup.
"With the relocation and consolidation of Cozen O'Connor's Midtown and Downtown offices to 3 World Trade Center, the firm felt it was important to maintain a Midtown location that will include multiple conference rooms and offices for visiting attorneys," Mirante said. "This is an ideal space for a conference center, located near the top of the tower and offering superior light and air."
Gottlieb continued, "For its Midtown office, Cozen O'Connor wanted a prominent presence in a prestigious Class A building near Grand Central, and 100 Park Avenue met that criteria. The office was especially attractive because SL Green is opening a luxury amenity center in the building that will include additional conference and event space."
Ranked among the top 100 law firms in the country, Cozen O'Connor has more than 750 attor-neys in 28 cities across two continents. It is a full-service firm with nationally recognized prac-tices in litigation, business law and government relations. Its diverse client list includes global Fortune 500 companies, middle-market firms poised for growth, ambitious startups and high-profile individuals.
About Avison Young
Avison Young is the world's fastest-growing commercial real estate services firm. Headquartered in Toronto, Canada, Avison Young is a collaborative, global firm owned and operated by its Principals. Founded in 1978, with legacies dating back more than 200 years, the company comprises approximately 5,000 real estate professionals in 120 offices in 20 countries. The firm's experts provide value-added, client-centric investment sales, leasing, advisory, management and financing services to clients across the office, retail, industrial, multi-family and hospitality sectors. For more information, please visit Avison Young New York or follow them on Twitter.
Media Contacts:
Gail Donovan, Senior Director of Marketing, Tri-State
Avison Young
[email protected]
212.210.5990 - direct
or
Tom Nolan | Great Ink Communications
t
[email protected]
908.392.0333