PRESS RELEASE: Avison Young Announces Four Lease and Sale Transactions Throughout New York City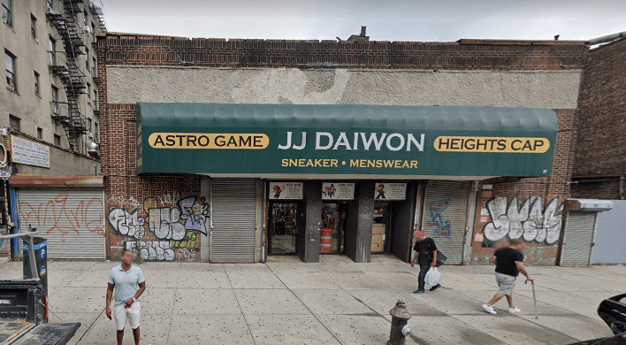 2 Jun 2020
Includes three new leases in Manhattan totaling over 9,200 square feet and the sale of a 6,000-square-foot multi-family property in Brooklyn
New York, NY – The New York City office for Avison Young announced four new transactions, including three lease deals in Manhattan and a separate property sale in Prospect Park, Brooklyn. An Avison Young team led by Maria Fernandez, Associate, arranged the various transactions which include the following:
· A 10-year, 1,314-square-foot retail lease for Hair Lounge hair salon on the second floor of 668 Sixth Avenue located in the Flatiron district of Manhattan. Fernandez represented the landlord, 668 Ave LLC, in the transaction and Michael Peguero of Zelnik & Co. represented the tenant.
· A one-year, 400-square-foot ground floor retail lease for Shookit Inc., a last mile nano distribution facility, at 896 Amsterdam Avenue located on the Upper West Side of Manhattan. Fernandez represented both the landlord, Light House Properties LLC, also known as Solil Management, and the tenant, Shookit Inc., in the transaction.
· A long-term, 7,500-square-foot lease comprised of 6,000 square feet of ground floor retail and a 1,500 square foot office lease for supermarket 312 Food Corp. on the second floor of 544 West 181st Street, also known as 312 Audubon Avenue, in Washington Heights. The 20-year lease includes a five-year renewal option. Fernandez represented the tenant 312 Food Corp., and Ryan Chong of A&E Realty represented the landlord, Won Merchandise Corp.
· The $2.1 million sale of 80 Rugby Road, a 6,000-square-foot boutique multifamily property/mansion located in Prospect Park South in Brooklyn. Fernandez represented the buyer, 80 Rugby LLC, and Laura Rozos of Compass represented the seller, the Estate of Lucille Nicholson.
"We are extremely pleased to announce these four new transactions," Fernandez said. "Even in this challenging commercial real estate market, buildings that meet the lease requirements for tenants and investment properties such as 80 Rugby Road remain in demand."
About Avison Young
Avison Young is the world's fastest-growing commercial real estate services firm. Headquartered in Toronto, Canada, Avison Young is a collaborative, global firm owned and operated by its Principals. Founded in 1978, with legacies dating back more than 200 years, the company comprises approximately 5,000 real estate professionals in 120 offices in 20 countries. The firm's experts provide value-added, client-centric investment sales, leasing, advisory, management and financing services to clients across the office, retail, industrial, multi-family and hospitality sectors. For more information, please visit Avison Young New York or follow them on Twitter.
Media Contacts:
Gail Donovan, Senior Director of Marketing, Tri-State
Avison Young
[email protected]
212.210.5990 - direct
or
Tom Nolan | Great Ink Communications
t
[email protected]
908.392.0333