PRESS RELEASE: Arthur Mirante Joins Delos™ Advisory Board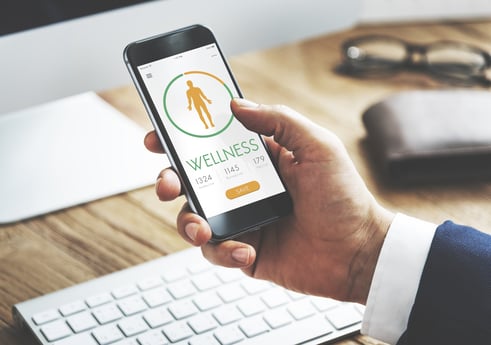 3 Aug 2020
New York City – New York, NY (August 3, 2020) – Delos™, a wellness real estate and technology company, is pleased to announce that Arthur J. Mirante II, Principal, Tri-State President and member of the Board of Directors of Avison Young, has joined the Delos Advisory Board.
One of the most accomplished and respected professionals in the commercial real estate industry, Mirante founded Avison Young's New York office in 2012. Previously, Mirante worked at Cushman & Wakefield where he served as the firm's CEO for 20 years. During his tenure as CEO, Cushman & Wakefield's revenues increased from $ 80 million to $1.2 billion and the firm expanded from 60 U.S. offices to 173 offices, including 100 outside the country.
"Now more than ever, our buildings can be leveraged to play an important role in our collective health and well-being," said Delos Founder and CEO Paul Scialla. "Mirante's industry expertise and years of experience in commercial real estate will be a tremendous asset as we look to support the health and well-being of people as we return to our offices."
Throughout his career, Mirante has participated in some of the New York market's largest and most complex transactions, including the sale of the World Trade Center, the headquarters relocations of MasterCard International and The Guardian Life Insurance Company, the record
$1.72 billion sale of 200 Park Avenue for Metropolitan Life in 2005, the record $1.8 billion acquisition of 666 Fifth Avenue in 2007, and the long-term lease of 75 Rockefeller Plaza to RXR in 2013.
Since joining Avison Young, Mirante has represented notable clients such as Boies Schiller Flexner, Cozen O'Conner, McLaughlin & Stern, 1-800-Flowers and the National Basketball Players Association. He has done consulting work for companies such as JPMorgan Chase & Co., Park Lane and the Collegiate Church. Mirante has also represented numerous landlords including RXR, Kamber Management, Paramount Leasehold and Thor Equities.
"It is a privilege to serve on the Advisory Board of this exciting company dedicated to improving the health and well-being of people around the world, especially at this time," said Mirante. "These values align well with those of Avison Young and will enhance my ability to serve the clients of our firm."
Mirante is an active member of the community, serving on the boards of numerous not-for- profit organizations and cultural institutions including: John Jay College of Criminal Justice; The Alvin Ailey Dance Foundation; The National Jewish Center for Immunology and Respiratory Medicine; and HELP USA.
He has been honored by many community and cultural institutions including Lincoln Center for the Performing Arts, St. John's University and The College of the Holy Cross. The Arts & Business Council named Mirante Business Volunteer of the Year (2003), and he was named the "Best International Real Estate Professional" by the leading European real estate exhibition and symposium. He is the recipient of the Covenant House Lifeline Achievement Award, and Mirante and his wife, Elizabeth, were honored by the Alvin Ailey Dance and by John Jay College of Criminal Justice for their commitment to supporting the United States Veterans. In addition,
he is a Founder, Shareholder and Member of the Board of a Community Bank in Livingston, New Jersey known as Regal Bank.
Mirante joins a distinguished panel of Delos advisors whose expertise range across design and architecture to medicine and mindfulness and include Dr. Deepak Chopra, former Congressman Dick Gephardt and Leonardo DiCaprio. For a full list of Delos advisors, please click here.
About Delos™
Delos is a wellness real estate and technology company guided by the mission to be the world's leading catalyst for improving the health and well-being of people around the world by improving the indoor environments where they live, work, sleep and play. Informed by more than seven years of research and rigorous analysis of environmental health impacts on people, Delos and its subsidiaries offer an array of evidence-based technology and solutions for residential and commercial spaces. Delos is the founder of the WELL Building Standard™, the premier standard for buildings, interior spaces and communities seeking to implement, validate and measure features that support and advance human health and wellness. Its subsidiary, the International WELL Building Institute, administers and continues WELL's development and drives market adoption. Delos' advisory board is comprised of leading professionals across real estate, government policy, medicine and sustainability, including renowned wellness luminary Deepak Chopra and sustainability advocate Leonardo DiCaprio. For more information about Delos, please visit www.delos.com.
Avison Young is the world's fastest-growing commercial real estate services firm. Headquartered in Toronto, Canada, Avison Young is a collaborative, global firm owned and operated by its Principals. Founded in 1978, with legacies dating back more than 200 years, the company comprises approximately 5,000 real estate professionals in 120 offices in 20 countries. The firm's experts provide value-added, client-centric investment sales, leasing, advisory, management and financing services to clients across the office, retail, industrial, and multi-family and hospitality sectors.
Avison Young is a 2019 winner of the Canada's Best Managed Companies Platinum Club designation, having retained its Best Managed designation for eight consecutive years.
###
For additional information/comment/photos:
Avison Young was a winner of Canada's Best Managed Companies program in 2011 and requalified in 2017 to maintain its status as a Best Managed Gold Standard company
Follow Avison Young on Twitter:
For industry news, press releases and market reports: www.twitter.com/avisonyoung
For Avison Young listings and deals: www.twitter.com/AYListingsDeals
Follow Avison Young Bloggers: http://blog.avisonyoung.com
Follow Avison Young on LinkedIn: www.linkedin.com/company/avison-young-commercial-real-estate
Follow Avison Young on YouTube: www.youtube.com/user/AvisonYoungRE
Follow Avison Young on Instagram: www.instagram.com/avison_young_global