PRESS RELEASE: Avison Young Arranges Sale of 424 Rockaway Turnpike Retail Property in Cedarhurst, Long Island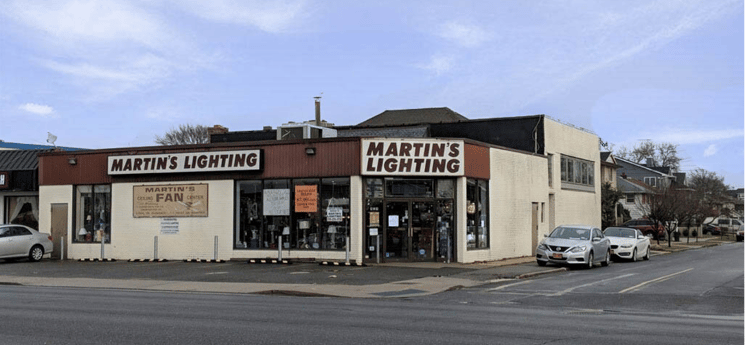 6 Aug 2020
Avison Young represents seller in disposition of 4,523-square-foot building which was purchased by an end user
Cedarhurst, NY – The New York office of Avison Young, in partnership with the firm's Long Island office, has arranged the sale of 424 Rockaway Turnpike, a 4,523-square-foot retail property located in Cedarhurst, NY. The property sold for $866,000.
An Avison Young team led by Principal Todd Korren in New York and Senior Associate Amanda Gorozdi in Long Island represented the seller, Lighting Your Way, LLC, in the transaction. The buyer was an end user who plans to open a retail store in the building.
"The seller was interested in diversifying its assets and engaged Avison Young to explore the possibility of selling the 424 Rockaway Turnpike property within a set time-period," Korren said. "Our extensive local market knowledge and ability to collaborate with our Long Island team served us well in marketing this property. We secured multiple bids from investors in seven different countries and successfully closed on the sale during the COVID-19 pandemic shutdown."
Gorozdi continued, "This sale demonstrates that well-located retail properties are still in demand by both investors and end users, even in today's tough market conditions. This transaction was a 'win-win' for both the seller and the buyer."
The 424 Rockaway Turnpike building offers a great location across from the Bay Harbour Mall on one of Nassau County's most active thoroughfares, which serves as the primary roadway leading into the luxurious Five Towns community.
This transaction is another example of Avison Young's ability to negotiate complex and time-sensitive deals, working sellers from the onset to understand their objectives and time frame.
About Avison Young
Avison Young is the world's fastest-growing commercial real estate services firm. Headquartered in Toronto, Canada, Avison Young is a collaborative, global firm owned and operated by its Principals. Founded in 1978, with legacies dating back more than 200 years, the company comprises approximately 5,000 real estate professionals in 120 offices in 20 countries. The firm's experts provide value-added, client-centric investment sales, leasing, advisory, management and financing services to clients across the office, retail, industrial, multi-family and hospitality sectors. For more information, please visit Avison Young New York or follow them on Twitter.
Media Contacts:
Gail Donovan, Senior Director of Marketing, Tri-State
Avison Young
[email protected]
212.210.5990 - direct
or
Tom Nolan | Great Ink Communications
t
[email protected]
908.392.0333