Return to School Plans and COVID-19 Response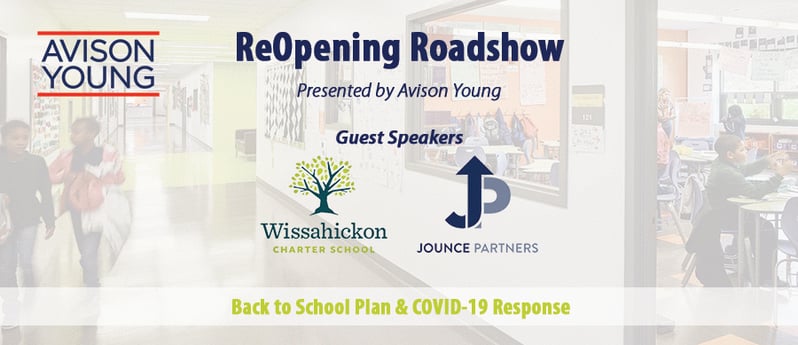 15 Jul 2020
With Wissahickon Charter School and Jounce Partners

Avison Young is hosting a lively conversation with Kristi Littell, CEO, of Wissahickon Charter School, and Paul Dean, Co-Founder & Executive Director, of Jounce Partners, to learn more about Back to School Plans and their response to COVID-19. Jennifer Stark, AIA, CSBA, Senior Project Manager, of Avison Young will moderate.
Aug 7, 2020 @ 9AM via Zoom Webinar
Registration is Required! Click here.
Speakers