Regional indicators headed downward as pandemic enters its third month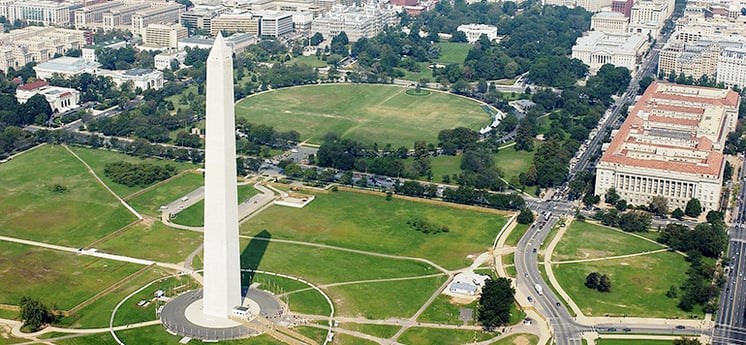 7 May 2020
DC Metro News & Insights
Regional Indicators Headed Downward as Pandemic Enters its Third Month
While office tenants in Metro DC have begun to strategize about their returns to the office, coronavirus cases continue to pop up at an increasing rate, with health experts signaling Metro DC has most definitely not hit plateau rates. In this week's note, we take our monthly look at activity levels from around the region to assess how conditions have evolved. Now nearly two months into widespread business closures, most indicators are showing a dramatic slowdown. Others have yet to register significant drops, but will begin to waver more substantially as the pandemic drags on through Q2 and into Q3.
New Weekly Coronavirus Cases are Still Increasing
More than 52,000 cases of COVID-19 have been reported across the District, Maryland and Virginia, and the virus is now spreading at a rate exceeding 14,000 new cases per week. Although this rate is much milder than what was seen in New York, the virus's spread in our region has yet to hit an inflection point as it has in New York.

Employment Data Hasn't Yet Recorded Major Losses
Employment data released for March showed little shift in regional Leisure & Hospitality and Retail Trade jobs beyond normal seasonal fluctuations. However, the District, Virginia and Maryland have seen a combined 906,957 initial unemployment claims during the weeks of March 21 to April 18 – a 29-fold increase over the previous five weeks.

Airline Activity Globally Drops 78%
Also among the hardest-hit sectors is commercial air travel. The number of daily commercial flights globally dropped 78% between the March 6 peak of 109,212 and April 19 low of 24,047 and has since hovered steadily near that low point.

Leasing Activity Starting Slow in Q2
Leasing activity in Q1 2020 ended 19% below an average quarter in 2019 and appears to be off to a slow start in Q2 with just over 600,000 sf of leasing on the books, putting it on pace to end 65% below the Q1 2020 total and 71% below Q2 2019. Northern Virginia drove 80% of leasing in April and 48% year-to-date, as government contractors, particularly intelligence contractors, are among the few sectors that continue to move with confidence during the pandemic.

Office Investment has been Slow, but Not Terribly So… Yet
Office investment volume in Q1 2020 totaled just under $1.4 billion. That figure makes for a slow quarter, but not more so than some of the slower quarters when the economy was still expanding. Looking month-by-month, March actually recorded the strongest volume out of the past six months and the third strongest of the past year. However, given that we are only about two months into the slowdown, the investment market's passable performance is mostly driven by residual activity that was already underway pre-crisis. When that pipeline dries up, we expect activity to become limited primarily to opportunistic buyers as office assets fall into distress from rent non-payment and trouble refinancing.

Northern Virginia Emerges as the Top Performer
Northern Virginia drove 48% of office leasing activity and 64% of office investment volume in the first four months of 2020. The elevated share of investment sales is particularly remarkable, as Washington, DC has historically accounted for 51% of annual volume on average, while Northern Virginia has made up just 36%. The likely cause for this shift is twofold. First, confidence in Northern Virginia remains high, as contractors continue to drive leasing activity and Amazon moves forward with its development of HQ2. Second, lack of access to debt as a result of the crisis restricts the size of investments that buyers are able to make. Northern Virginia's average per-sf pricing discount of 35% in comparison to Washington, DC makes it accessible to a larger pool of potential buyers than in the District, where would-be investors may be priced out for the near term.
For more on the virus' potential #CRE impacts, read the latest briefings on our
Avison Young Resource Center
The spread of COVID-19 and the containment policies being introduced are changing rapidly. While information in the briefing notes is current as of the date written, the views expressed herein are subject to change and may not reflect the latest opinion of Avison Young. Like all of you, Avison Young relies on government and related sources for information on the COVID-19 outbreak. We have provided links to some of these sources, which provide regularly updated information on the COVID-19 outbreak. The content provided herein is not intended as investment, tax, financial or legal advice and should not be relied on as such.
World Health Organization | Government of Canada | US Center of Disease Control and Prevention | UK Government | John Hopkins University COVID-19 Case Tracker