Southern California Office Markets Offer Diverse Choices for Expanding Businesses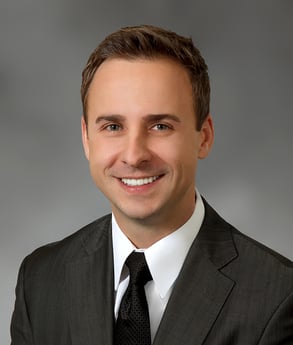 18 Dec 2018
By Arlyn Stoik, Principal, Avison Young
After more than 24 years in commercial real estate, I have never been more excited by the multiple, diverse options for expanding businesses in Southern California. Many of us have heard about Southern California's booming economy. When we focus on commercial real estate, however, we get a much clearer picture of the industries, properties, regional markets, and undiscovered opportunities that underlie the region's prosperity and promise. It is a region ideally suited to a broad range of users with a diversity of real estate needs.

Commercial real estate touches every industry and all of our professional lives, whether we are business executives, professionals, entrepreneurs or corporate employees, our work environments are critical tools for achieving business objectives, attracting top talent, and managing costs that can be significant.

Canadian companies with a presence in the Southern California region can reap all the benefits of one of the globe's top economies and one of the largest manufacturing centers in the U.S. With its international seaports, its leadership in startups, aerospace, entertainment and technology, its growing bioscience hub, topflight universities, and its diverse, highly skilled workforce, Southern California continues to attract growing, forward-looking companies.

Avison Young understands the unique cross-border nuances of the commercial real estate industry. With our Canadian roots, we are perfectly aligned to assist Canadian companies moving into the U.S. or alternatively heading north of the border. Here, we briefly introduce the key regions that comprise the Southern California marketplace and the factors affecting the real estate market.

Los Angeles

LA County is a region that thrives on entrepreneurship, creativity, and innovation. Its vibrant, broad-based economy with its 5.1 percent unemployment rate is on track to continue the healthy trends that have prevailed in 2018. It offers increasingly high employment from media, science, technology, engineering, and math (STEM) professions that strengthen commercial real estate fundamentals. Avison Young expects steady office leasing activity to continue for media, entertainment, and especially tech companies in biotech industries. As an illustration of the growing biotech industry, neighboring Ventura County-based Amgen is partnering with LA County on the creation of a "
BioLA
" hub that will attract emerging biotechs and startups and make LA the next major biotech hub.

Along with strong demand from healthcare and
biotech related
industries, LA office market conditions reflect a current decrease in the vacancy rate, at 14 percent in Q3 2018 with an average asking rental rate at $3.14 per square foot. This is still considerably less as compared to other markets such as San Francisco and New York.

Inland Empire

The Inland Empire (IE), a metropolitan area east of the LA metropolitan area in western Riverside County and southwestern San Bernardino County, is seeing increased construction, with most of the demand for new office product coming from medical tenants as the IE experiences major population growth; hospitals, clinics and medical office buildings represent a promising real estate market. Avison Young expects new construction to continue, reflecting the IE's rapidly declining office vacancy rate of 9 percent in Q3 2018, down from 10 percent in Q2, a 10 percent decrease in three months.

A good amount of office demand accompanies the increasing growth of the booming logistics/industrial market and companies seek space for their warehousing, manufacturing and distribution needs. This sector is fueled by the region's dense population as well as its proximity to the fast-growing Ports of Los Angeles and Long Beach. The IE offers logistics tenants room for growth and lower warehousing and labor costs compared to the other Southern California regions. Transportation and warehousing are largely responsible for the IE's strong unemployment rate that continues to shrink—4.1 percent in Q3 2018, down from 4.9 percent a year ago.

Orange County

Orange County, the sixth-largest county in the nation in terms of population, offers a skilled and
well educated
labor force of 1.6 million, some of the best weather in the U.S., a central location in Southern California that attracts employees from Los Angeles, San Diego, Riverside, and San Bernardino counties, and a business-friendly environment. The county's ideal geography, high quality of life and growing population continue to drive this thriving hub of financial services, information technology, logistics
and
health care. Its unemployment rate, 2.8 percent as of September 2018, is well below California and national averages.

Although rents continue to rise (averaging $2.74 per square foot in Q3 2018), the OC office market is experiencing an increase in
vacancy
at 11.5 percent in Q3 2018, up from 10.6 percent in the previous quarter. Avison Young attributes the rise in vacancy to construction momentum, with more than 2 million square feet of office space completed over the past 12 months. The largest office project under construction is Flight at Tustin Legacy, with its first phase of nine buildings totaling 390,000 square feet, and The Quad at Discovery Business Center in Irvine Spectrum that added 364,000 square feet, of which 64 percent was pre-committed. We predict that office vacancy will rise further only because the OC market will
need
absorb the recent uptick in new inventory of creative, tenant-friendly spaces in amenity-rich locations.

San Diego

San Diego has a proactive "Business Expansion, Attraction and Retention (BEAR) team designed to foster the retention and creation of jobs and investment in the city and ensure an attractive business climate for existing businesses and those interested in relocating to San Diego. With its large San Diego Naval Base and nearby Camp Pendleton Marine Corps Base, the San Diego office market benefits from strong demand for space from life sciences, mid-sized and start-up tech companies, health care, and sectors that work closely with the U.S. military, reflected in its low unemployment rate (3.2 percent as of September 2018, down from 3.7 percent a year ago).

The San Diego County office market remains competitive with top tech cities by developing attractive spaces and fostering a highly educated workforce. Demand is growing for creative and collaborative space, and the average asking rental rate is $2.83 per square foot. The highest rents ($3.35 per square foot) are in the Central Coast submarket, driven by strong demand from the life-science sector, which is among the most prominent in the U.S. The vacancy rate in San Diego has increased slightly to 10.8 percent in Q3 2018, up from 10.7 percent in the previous quarter, but record employment gains have helped San Diego's office market sustain competitive vacancy levels. With 10 investment-grade office projects under construction in the third quarter, including life-science projects, the San Diego office market will add 1.2 million square feet of new inventory in 2019.

Southern California Beckons

Avison Young's analyses of these prosperous, future-looking markets reveal that, for Canadian companies looking to stake their claims in Southern California, there is no lack of golden opportunities in the Golden State.

Sound real estate advice from a trusted advisor is key to developing the deliberate, thoughtful real estate strategy that is the vitally important foundation for the success of your business. Avison Young's international network, founded in Canada and with offices throughout both countries and a growing list of other key foreign markets, is particularly well aligned to assist Canadian companies in the U.S.

Arlyn
Stoik
, one of Avison Young's
longest serving
shareholders/principals, has more than 24 years of experience representing both owners and occupiers of commercial real estate and spanning all aspects of the industry, including land, development, leasing
and
sale of commercial properties. He has worked on some of the largest and most complex commercial real estate transactions in Western Canada and Southern California. Continually recognized as one of Avison Young's top producers globally, Arlyn has achieved the company's Circle of Excellence Award several years running.
By Arlyn Stoik, Principal, Avison Young
View the full article here.