Phoenix Healthcare Market Report (2020)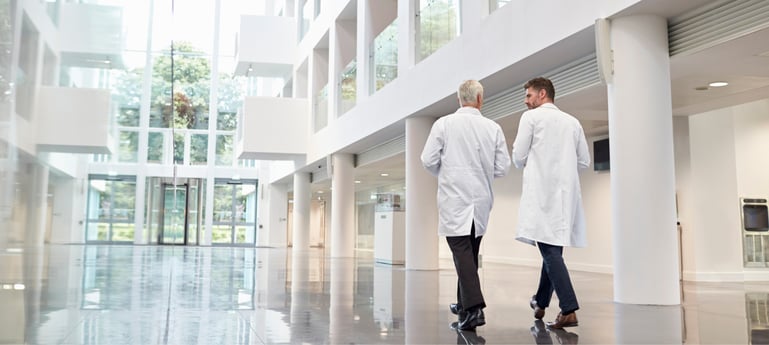 1 Feb 2021
Given the tremendous upheavals of 2020, medical office market fundamentals held steady in comparison to other product types. The global health crisis put healthcare at the center of an urgent national discussion. It also forced rapid medical innovation and quickened real estate development pipelines, particularly in the Life Sciences sector. On-campus medical office inventory got a boost in 2020 with key completions of IDEA Phase I adjacent to ASU in Tempe and the expanding Phoenix Biomedical Campus downtown, featuring the new 169ksf Wexford Science + Technology building.
Those seeking new space must now reconsider site selection factors, as demand surges for suburban medical office and clinic alternatives to on-campus hospital visits.
Phoenix healthcare real estate ranks in the top tier of US healthcare markets, improving its position in 2020 across categories. The region rose from 14th to 11th place on Revista Med's table of total inventory. It landed 10th for total sales volume, up from 13th the previous year, and 5th for total square feet under construction, up from 8th place. The 12-month net deliveries of 506,280 square feet are double 2019's count, contributing to slowing sales volume and net absorption, as well as decelerating rent growth. Average rent rose 6% over 2019 to finish the year at $25.43.Rents peaked in 2Q 2020 at $25.70 per square foot (psf ). Net absorption made gains through each quarter of 2020, totaling 446,206, a rise of 69% over 2019.
Healthpeak Properties was the region's top buyer in 2020, based on a single purchase of the 107,000 sf Scottsdale Gateway I in 3Q 2020 for $27 million or $252 psf. Total investment volume fell 41.4% in 2020 to $325.8 million. Average price per square foot increased $1 to $194. Three of the five top sales of the year occurred in Scottsdale, a major medical office cluster in the Valley.
Healthcare Market Snapshot
The Phoenix MOB market has rarely been this dynamic. In a year that challenged the national healthcare system, medical office real estate moved from a niche to a key product type.