The Upstate (Greenville-Spartanburg) Industrial Market Report (Q1 2021)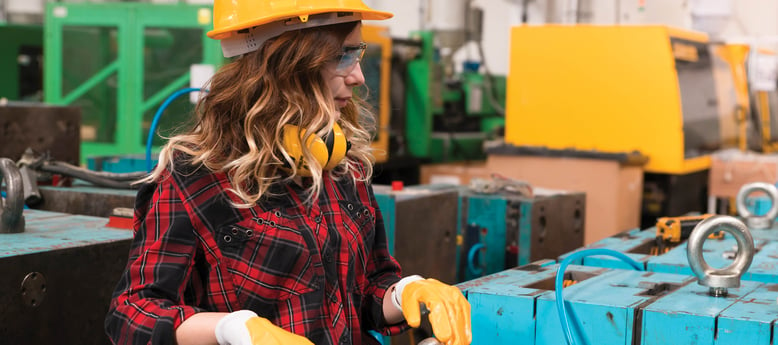 20 Apr 2021
Upstate industrial market bolsters economic development
Net Absorption, a useful measure of leasing market health, is defined as the difference between what was delivered and vacant and what was leased in a given period. After two consecutive quarters of negative net absorption, the Upstate's net absorption turned positive in the first quarter of 2021. As a reference, that's up 230% year over year from the first quarter of 2020.
Vacancy remained stable from the previous quarter, which can be attributed to strong leasing activity of 1.4M square feet (sf), which includes both leasing of new available vacant space as well as not-yet-vacant existing space.
Average rents for the quarter were the 2nd highest in the last 30 quarters though down just slightly from the previous quarter. Currently, there are 12 buildings under construction totaling 1.85M sf and is the 7th consecutive quarterly decline. As a result, we expect to see continued rent growth and a drop in the vacancy rate across the three-county area.
On the sale side, the first quarter is typically slow as it relates to investment sales and while volume is on par with Q1 of 2020, that may be a reflection of the relative lack of supply in the face of heavy demand. In fact, the value of investment sales in the first quarter was less than 30% of what traded in the 4th quarter of 2020. However, the average price per sf has continued to climb into the mid $40s per foot. Notable transactions include the $13.95M sale of 5024 Pelham Road (255,560 sf) at an impressive $54.59 psf.
Other notable announcements include BMW breaking ground on a 67,000 sf training center at their Greer site as part of a five-year $200M investment into workforce training. Likewise, TTI Floor Care North America plans to create a distribution center in Spartanburg County, a co-funded $93M investment that will create 134 new jobs. Pall Corporation, an international supplier of filtration, separation and purification products, is establishing operations in Spartanburg County with a $30.2 M facility, which will create 425 new jobs and will aid in the rapid development and production of vaccines and therapeutics, including a COVID-19 vaccine. The SCPA (South Carolina Ports Authority) continues to flourish and in February, reported 5% more rail moves than were conducted in February 2020 at the Inland Port Greer and a 3% increase overall year over year. Inland Port Dillon reported 2,823 rail moves in February and a 7.4% year-over-year increase. The accessibility and productivity of the ports contributes heavily to the appeal of the Upstate industrial market. Futher the Upstate's cost of living, quality of life, and employment opportunities created by the myriad manufacturers expanding make it the premier location for relocations and growth.
Click here to download the Greenville-Spartanburg 1Q 2021 industrial market report