Commercial Real Estate Market Outlook
Quarterly and topical research insights to help your business gain competitive edge in commercial real estate.
Net Lease Report – C-Store Sector (2019)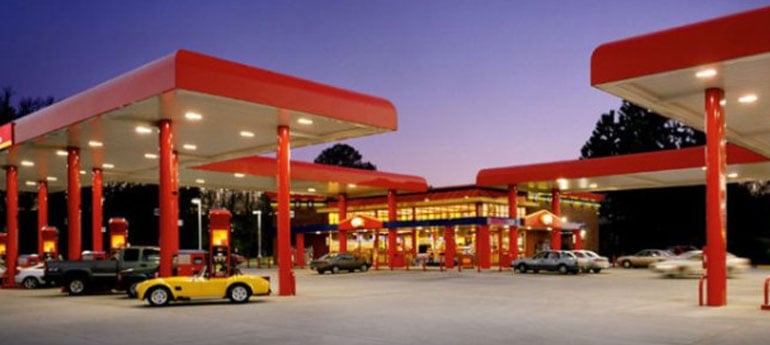 16 May 2019
We surveyed the Convenience Store (C-Store) sector and looked at high profile national tenants such as 7-Eleven, Wawa and Sheetz. We also considered some of the smaller regional chains like Cumberland Farms as well. In addition to these gas/market concepts there are also more traditional gas station convenience stores, such as Chevron or Valero. Even as the automotive sector slowly begins to transition to electric from gas we still see C-Stores as holding their value. We feel that they are well positioned for the sort of immediate need type of items that are for all intents and purposes are not "Amazon-able".
The sector offers investors an attractive price point with the average sale price for the past 12 months being about $3M along with an average cap rate of 5.67%. Despite the 10-Year Treasury declining over the last two quarters cap rates have remained virtually unchanged though.
C-Stores follow a very traditional design which allows the space to be quickly reutilized. However, we do see some tenants, such as Wawa and Sheetz, utilizing kitchens to create made-to-order food and drink options. Traditionally, C-Stores do not take up a lot of space with an average pad size of just 1.3 acres.
Cap Rates by Tenant
Three of the largest tenants; 7-Eleven, Wawa, and Sheetz, all offer long-term investment-grade corporate guarantees. In the past 12 months, of the three, Sheetz has traded at the highest cap rate. Meanwhile, well located, mainly Florida locations, have seen Wawa with the lowest cap rates.
Cap Rates by Term Remaining
Looking at the data, we can see that the number of years left on the lease had a different impact depending on who the tenant was. There is some variability for newer and older stores when it comes to 7-Eleven and Sheetz, but Wawa cap rates seem unmoved. This is largely due to a much higher proportion of the Wawa stores in the market being newer as compared to their competitors.
Cap Rates by Region
The Mid-Atlantic Region and Florida have seen a high demand for C-Stores in the past 12 months. This high demand has led to lower cap rates. Both are very similar in terms of cap rate (5.25% and 5.23% respectively) and are closely followed by California at 5.36%.
National C-Store Profile
It is important to note that many high-profile chains have gained new owners or are in the process of falling under new management and this has shifted 2019's Top 10 Largest C-Stores by Locations. 7-Eleven tops the list due to their purchase of more than 1,000 stores from Philadelphia-based Sunoco. This year, Speedway also acquired more than 1,000 stores from San Antonio-based Andeavor. This acquisition also included their SuperAmerica chain. The merger shot Speedway into the third spot on the top 10 and knocked Andeavor (2018's #7 Ranking) off the list. Another notable change in this year's top 10 is EG Group (Turkey Hill, Loaf 'N Jug, Kwik Shop, Tom Thumb and Quik Stop) moves to the 8th spot after the company closed on the purchase of 784 Kroger gas stations and mini-marts.