What's the deal with the residential market in New York City?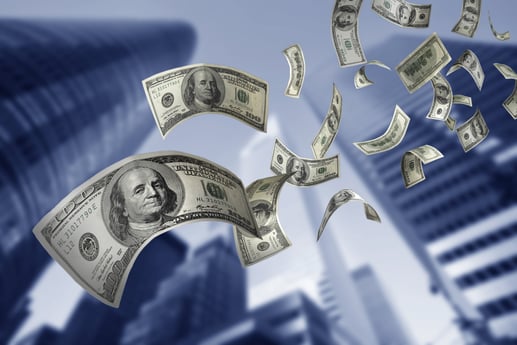 June 10, 2019
Please subscribe to our podcast on Apple Podcasts, Spotify, Google Play or Stitcher.
by James Nelson
New York, New York – Several times a day in my line of work, I get asked, "how is the residential real estate market in New York City?" Answering this question can be incredibly daunting as a commercial broker, so to get some better insight on how to explain this, I turned to Jonathan Miller, President, co-founder and CEO of Miller Samuel, a real estate and appraisal company, and Vince Rocco of Halstead Real Estate who specializes in selling high-end luxury condos in New York City and is the radio talk show host of "Good Morning New York Real Estate with Vince Rocco."
Miller is the author of a series of market reports for places like New York City, Florida, LA and Aspen. He also serves on New York City's Mayor's Economic Advisory Panel, is an Associate Professor at Columbia University and is a regular source for The New York Times, Wall Street Journal and Bloomberg, among many others. Rocco has appeared on HGTV's House Hunters, the DIY Network's Sweat-Equity, and is a regular source for The New York Times, the New York Post and New York Magazine. He is also the radio talk show host of "Good Morning New York Real Estate with Vince Rocco."
I began the interview with the big question: How is the residential real estate market in New York City?
"Well it's really gone through a reset since 2018," Miller said. "What we've seen across the New York City metro area has been four to six quarters of year-over-year sales declines."
Miller said most consumers look at price to determine the health of the housing market, but it's really about sales activity.
"The way it plays out is you have an external event like the new federal tax law we had at the end of 2017, a jump of interest rates, now rates are lower than they were a year ago, but you also have uncertainty about the economy and the impact of tariffs," Miller said. "As a result, when consumers are uncertain, they pause. They wait until they're more comfortable. We're going through that right now."
Miller said that while the sales decline has led to rising inventory, it takes one to two years for sellers to adjust their expectations and for prices to fall. He predicts we have a year or two more of lower activity for prices to adjust to a new equilibrium.
Rocco agreed that the housing market is still in a reset mode from 2018 because of the federal tax reform bill, tariffs and now this year's stock market volatility.
The real estate market in New York City has always been driven by the stock market, Rocco said, but even though the economy is doing well, that hasn't translated into an aggressive sales market in Manhattan and the boroughs like it used to.
He continued to say that 80 percent of his job is to represent new condo development sales but overall, sales have declined. Sellers read about outliers such as the sale of a Central Park penthouse for $240 million to Ken Griffin and want to hold out for a higher price. He mentioned that recently he didn't get a few listings because the sellers had unrealistic price expectations.
"If I can underprice just a little bit," Rocco said, "and drive some traffic, or more traffic to that listing, I end up getting over the asking price. That just happened to me two times in the last month."
I have personally had similar experiences to this in the commercial market.
Miller added that, "Even in a softening market, seven percent of the transactions in Manhattan in the first quarter were above the last asking price. In the dark days of post-Lehman, in the first quarter of '09, it was somewhere between two and three percent of the transactions were above the last asking price, so that's a real significant thing."
In his 32 years in the real estate business, Miller said, he has never been able to find a great correlation with Wall Street and the Manhattan housing market so he has looked at employment and bonuses. However, even that is not useful any more.
Rocco adds that the decline in market activity also is the result of fewer foreign investors, which made up a large part of the real estate market until two years ago when countries like China and Ukraine implemented new policies making it difficult to invest in the U.S.
Miller noted, "We hit peak in new luxury development three or four years ago. So now, they (foreign investors) are buying strip malls in Houston. They're looking for upside, and right now, we are much more of a mature market in the new development space than we were five or six years ago, and so things have changed."
Miller pointed out that the new federal tax law capped exemptions at $10,000 for a combination of SALT (state and local taxes) and property taxes, which has adversely affected homeowners in states like New York and California where housing prices and taxes are higher. In Westchester County, the average property tax for a single-family home is $20,000, so prices have to be recalibrated to account for the new tax law, which could take one to two years.
In contrast, Florida has seen consistently seen rising sales activity and rising prices in 2018 and 2019 and in markets such as Dallas and Indianapolis taxes are so low, homeowners don't even know what the new tax law is.
Rocco noted that developers today are turning away from developing high-end luxury condos and have returned to their original business plans and building less expensive studios and one and two-bedroom units.
According to Miller, developers shifted to super luxury buildings because the land prices didn't immediately adjust after the housing bubble corrected. Developers are "in the business of developing," he said, "and if all you have are very high-end land prices, you have to reverse engineer that. They're pricing super luxury condominiums or whatever can be built, asking what's the highest and best use of the property because they only have one chance to sell it."
Land prices have corrected and the market is down about 20 percent from the peak, to just under $600 per buildable square foot.
New development condo sales have lagged behind resales because they are priced higher and the tax abatements that were offered several years ago are no longer available, Rocco said.
"We're in a pretty robust economic condition right now," Miller said. "That's part of what's confusing a lot of sellers because usually housing leads or at least is in sync with general economic conditions, which are pretty robust nationally and in the New York City Metro area."
"The demand is there if it's priced correctly," Miller said. "In a balanced market, the buyer and seller sort of meet at the middle. In this cycle, the buyer is there, they're ready to purchase, but only at a price they're comfortable with, even in a thriving economy."
In the last six months, rents have been rising, Miller said, a trend he attributes to the slow sales market. "So you're having a lot of people camping out in the rental market, especially at the higher end, waiting for a correction," he said.
I asked Rocco if he was a buyer or a renter in this market.
He said, "I'm a believer in you've got to own a piece of the rock. If you find a place that's got the right number and you can negotiate to your liking, I think it always makes more sense to buy."