null - Read Avison Young News Here | Avison Young US - United States
Avison Young news: Find out the latest industry happenings
Quarterly and topical research insights to help your business gain competitive edge in commercial real estate.
Millennials Pushing Business Boundaries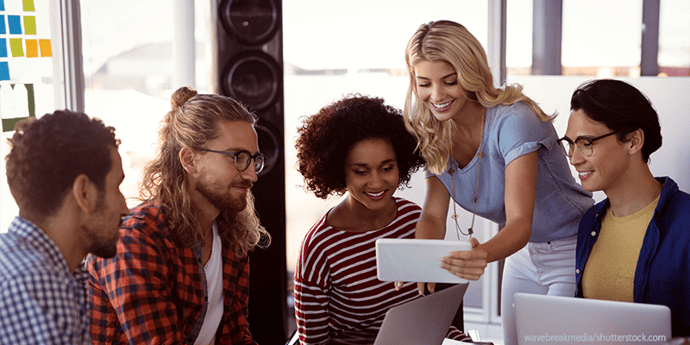 November 26, 2019
Warning - this article may hurt your feelings.
Millennials are starting to fill leadership and executive positions. What does it mean for business etiquette and the transformation of what's acceptable? Below are tell-tale signs you are dealing with a millennial.
NOT picking up the phone, but IS responding to emails.
Gains their first impression from "Googling" – be prepared to explain a negative review.
May bring an entourage to the meeting – enjoys group decision making.
Sporting a hairstyle that was unacceptable 20 years ago.
Requires instant gratification and responses.
Video conferencing is considered a face-to-face interaction.
May work from home… most likely their parents' home.
Aren't afraid to talk politics in a business setting.
Thinks job loyalty is an oxymoron.
Wears glasses as an accessory and not as a necessity.
Closing Remarks
With millennials pushing boundaries, it's time to embrace what was previously not accepted – hairstyles included. If an employee remains professional, productive and responsive, there is little to dispute.
Disclaimer – this article was written by a Millennial and may be an exaggeration of actual facts or assumptions and is meant to be humorous. We hope you enjoyed!