Avison Young news: Find out the latest industry happenings
Quarterly and topical research insights to help your business gain competitive edge in commercial real estate.
Post-COVID Brokers Opinion of Value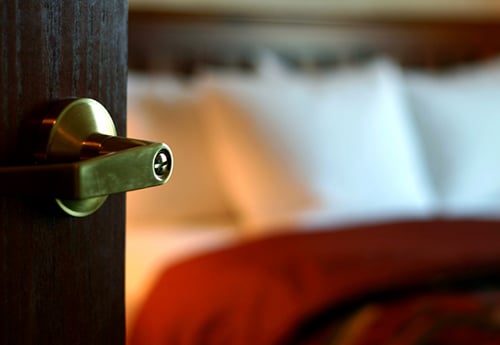 May 14, 2020
ATLANTA – May 14, 2020 – Avison Young Hospitality Group presents a new Post-COVID Brokers Opinion of Value Format.
The hospitality industry has been shaken to its core over last several months by the Covid-19 pandemic and the global economic shutdown the virus has left in its wake. Markets across the country and the world have seen business grind to a halt, with hoteliers in every corner of the globe feeling immense economic pressure from the drastic loss in business.
We at Avison Young understand the hotel owner's need for a property specific presentation they can use for their partners, investors and lenders that demonstrates visually, the path back to profitability. To this end, we have developed a customized Broker's Opinion of Value to help owners get a real-time valuation of their property during these uncertain times. If you are interested in starting the valuation process, click here to request a copy of our Sample Covid-Impacted BOV. If you have any questions or technical issues, please feel free to reach out to us.
Thank you for your trust over the years and we look forward to seeing you soon in healthier times.
ABOUT AVISON YOUNG HOSPITALITY GROUP
Avison Young Hospitality Group has 60 US offices, closed 487 hotel transactions since 2013, closed 76 auctions and sold 9b of commercial loans. Young Hospitality Group specializes in select service and full-service hotels within the US and works with CMBS lenders, whole loan banks, REITs, public companies, investment funds, and private investors.
Avison Young creates real economic, social and environmental value as a global real estate advisor, powered by people. As a private company, our clients collaborate with an empowered partner who is invested in their success. Our integrated talent realizes the full potential of real estate by using global intelligence platforms that provide clients with insights and advantage. Together, we can create healthy, productive workplaces for employees, cities that are centers for prosperity for their citizens, and built spaces and places that create a net benefit to the economy, the environment and the community.
Avison Young is a 2020 winner of the Canada's Best Managed Companies Platinum Club designation, having retained its Best Managed designation for nine consecutive years.
Follow Avison Young
Twitter (News) │ Twitter (Deals) │ Blog │ LinkedIn │ YouTube │ Instagram