Avison Young news: Find out the latest industry happenings
Quarterly and topical research insights to help your business gain competitive edge in commercial real estate.
Our open letter to all U.S. Mayors and Governors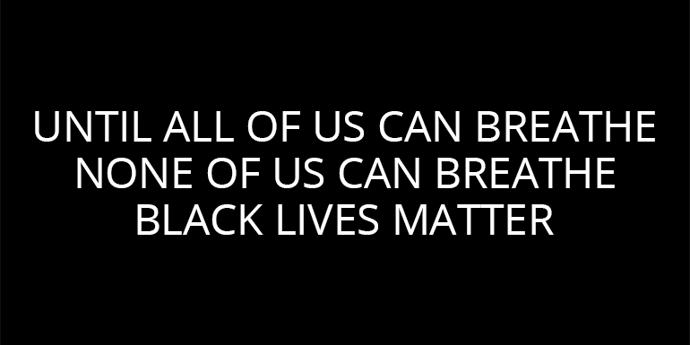 June 5, 2020
This is a difficult time in the United States. Feelings of uncertainty, pain, fear and anger are prevalent following the killing of George Floyd, spilling over from years of pent-up frustration. Across the world, people are calling for systematic change – demanding racial equality, justice and meaningful action. Avison Young joins this chorus of voices.
Today we are asking you to advance reforms to address systemic racism at state and local levels in two critical areas: policing and the criminal justice system. Specifically, we ask that you:
establish a duty to intervene policy to prevent excessive force by officers and require comprehensive reporting each time an officer uses force or threatens to do so;
improve training, policies, and practices to reduce the use of force, including recurring implicit bias training for all law enforcement officers and training on methods to de-escalate conflict;
establish independent investigative bodies, such as civilian review boards with disciplinary authority;
insist upon collaboration with and inclusion of community stakeholders;
address criminal justice system inequities, such as disparities in enforcement, sentencing and excessive punishment in court;
help ensure pretrial reform by, among other things, limiting pretrial detention and eliminating money bail;
provide re-entry support.
Just as Avison Young is calling on our state and local leaders to act, we remain committed to working toward change as well. Communities where humanity is seen in everyone are stronger, more vibrant places to live and work, and we know that public-private partnerships are central to tackling societal challenges.
As members of the commercial real estate industry, we have work to do within our own walls. We are asking questions. We are listening. To start, we are working closely with leaders across our organization to develop deliberate strategies that advance anti-racism and social justice, examining our own policies, and working to engage our employees on issues impacting people of color.
This is not quick work. But it is vital work. We at Avison Young condemn violence, bigotry and hate. We stand for justice for everyone. We believe Black lives matter.
At our company, we support each other. As a country, we must continue to support one another through education, peaceful action and meaningful reforms.
Because until all of us can breathe, none of us can breathe.
Sincerely,
Mark E. Rose
Chairman & CEO
Avison Young
Martin Dockrill
Global Chief Operating Officer
Avison Young
And Avison Young's U.S. Managing Directors
David Genovese
Managing Director, Arizona

Mark Evanoff
Managing Director, Los Angeles – North

Greg Morrison
Managing Director, Orlando

Steve Dils
Managing Director, Atlanta

Jonathan Larsen
Managing Director, Los Angeles – West

David Fahey
Managing Director, Philadelphia

Corey Martin
Managing Director, Austin

David Jewkes
Managing Director, Las Vegas

Brad Totten
Managing Director, Pittsburgh

Chris Skibinski
Managing Director, Charlotte

Ted Stratigos
Managing Director, Long Island

Thomas Aguer
Managing Director, Sacramento

Danny Nikitas
Managing Director, Chicago

Donna Abood
Managing Director, Miami

Damian McKinney
Managing Director, San Diego

Chris Livingston
Managing Director, Cleveland

Michael Fay
Managing Director, Miami

Gregg Von Thaden
Managing Director, San Jose

Scott Pickett
Managing Director, Columbus

Mark Evenson
Managing Director, Minneapolis

Randy Keller
Managing Director, San Mateo

Greg Langston
Managing Director, Dallas

Tom Collins
Managing Director, New England

Chris Cooper
Managing Director, Southern California

Marcy Moneypenny
Managing Director, Denver

Jeff Heller
Managing Director, New Jersey

Chris Fraser
Managing Director, South Carolina

Jim Becker
Managing Director, Detroit

Nick Slonek
Managing Director, Northern California

Ken Lane
Managing Director, Tampa

Pike Rowley
Managing Director, Florida

John Linderman
Managing Director, North Carolina

Warren Smith
Managing Director, Tennessee

Rand Stephens
Managing Director, Houston

Mitti Liebersohn
Managing Director, New York City

Arthur Mirante
Managing Director, Tri-State

Bill Ehret
Managing Director, Indianapolis

Charlie Allen
Managing Director, Oakland

Josh Peyton
Managing Director, Washington, D.C.

Ted Simpson
Managing Director, Los Angeles – Downtown

Keith Kropfl
Managing Director, Orange County

Sean Cahill
Managing Director, Westchester