Avison Young news: Find out the latest industry happenings
Quarterly and topical research insights to help your business gain competitive edge in commercial real estate.
Things We Didn't See Coming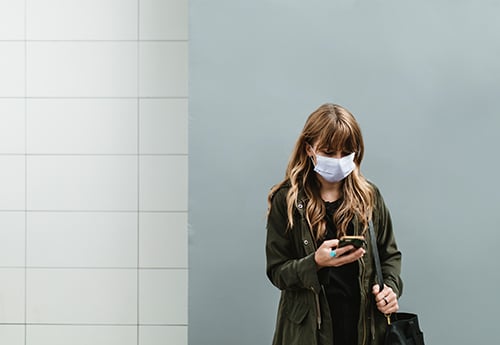 March 4, 2021
The past year has been great for a few hotel segments and very difficult for many others. I have personally been through many cycles and this past year has been like no other. A shift has occurred that many people didn't see coming and most certainly, I didn't see coming. Given this, I thought I would list a few changes that have come out of the past year.
– Old exterior corridor hotels are back in vogue. By their original construction design, they have built in social distancing.
– The great relocation. Mass exodus from urban core centers.
– Most all demand generators from 2019 have changed significantly and many have gone away.
– Density has been replaced by distancing.
– The best yield/return hotel segment – hard budget and deep economy.
– Rural retail – making a strong come back -Example Dollar General's EBITDA almost tripled in 2020.
– Conventions, conferences, sports, and entertainment – attendance almost nonexistent.
– Top 10 US markets (except Miami) have experienced possible long-term effects due to corporate travel not wanting to be in dense crowds.
– Airbnb – valued at or about the combined value of Marriott, Hilton, Hyatt and IHG
– Tesla – valued 4 x the combined value of Ford, GM, and Chrysler.
– Suburban and small market housing – demand is greater than supply.
– Zoom has replaced face to face.
– The habits of the corporate traveler may have changed long term.
– Beach hotels are the most sought-after investment segments.
– Broadway has taken a bow out.
– Multifamily and industrial are the highest demand commercial investments.
– Long overlooked suburban and tertiary hotels have held value greater than their urban counterparts.
– The darlings of hotel investment world one year ago, are now the worst.
For me, the point is everything can change and the seemingly invulnerable can become the vulnerable. Whatever the market or whatever the business, the past year has taught us to never be stagnant in our thinking because things outside our control can change overnight.
ABOUT H. KEITH THOMPSON
H. Keith Thompson has been a national hotel broker for 29 years, most recently as the founding principal of Hotel AG when it sold to Avison Young in January 2017. During his career, he has been involved in approximately 1,000+/- hotel transactions totaling multiple billions in market value. Thompson began his career in 1980 in the food and beverage side of the industry, progressing into real estate ownership by 1988 and into the brokerage side of hotel real estate by 1990. He has earned many sales awards through the years and is often asked to speak at hospitality conferences and has had many published articles for the hospitality industry. He is an active member of his church and has personally served in several leadership capacities within his community.