null - Read Avison Young News Here | Avison Young US - United States
Avison Young news: Find out the latest industry happenings
Quarterly and topical research insights to help your business gain competitive edge in commercial real estate.
Avison Young welcomes San Francisco-based Deanna Drake-Copelan to its 2021 Principal Class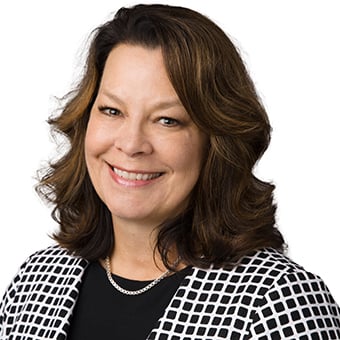 March 16, 2021
Drake-Copelan honored with distinction at leading global commercial real estate firm
San Francisco, CA – Stan Yoshihara, Avison Young Principal and Managing Director of the firm's Western Region Real Estate Management Services (REMS), today announced that Deanna Drake-Copelan has been named Avison Young Principal based in the firm's San Francisco office.
Avison Young is led by more than 600 Principals across the globe, and each year welcomes a new class of owners in the firm. As a private company, Avison Young Principals have a say in the future direction of the business and are invested in clients' success, thinking for the long-term.
Drake-Copelan has been with the company for three years, specializing in property management.
"Deanna embodies the AY culture of collaboration and teamwork through her selfless nature of helping and putting others' needs first. She continually strives to be the best that she can be and her tireless work ethic results in both creative and effective solutions," said Yoshihara. "Aside from the natural empowerment that comes from our Principal-owned and –led firm, Deanna has taken the initiative to lead our region and become actively involved with the implementation of many ESG initiatives and standards for our buildings. Deanna was also an instrumental part of the initial COVID-19 protocols and procedures that were developed by the REMS' Affinity Group for all of our managed buildings. She will undoubtedly continue to drive value in her new role."
Deanna has over 31 years of real estate and property management experience. During her career, she established herself as a leader in corporate development, multi-team integration, and honing her reputation for exceptional client service. As the Avison Young's current West Coast Director of Property Management, Deanna handles everything from manager relations and client relations resulting in highly satisfied staff members and happy clients.
"From what I have experienced to date, Avison Young has a culture that fits my own personality to a tee! Many other companies "talk" about culture and taking care of their people, but AY truly lives and breathes its culture which is exemplified in the positive behavior that I witness every day." Drake-Copelan said. "Becoming a Principal gives me the feeling of owning something of greatness; additionally, having this ownership stake only further empowers me to participate because now I know that I can make a positive difference every day. As a Principal I can also have a greater impact and influence on new ideas and initiatives for the company and elevate our brand."
Avison Young Principals are industry leaders who exemplify the firm's partnership structure, collaborative culture and client-centric business model. In addition, Principals have distinguished themselves in their fields of expertise while embracing the company's commitment to creating real economic, social and environmental value.
About Avison Young
Avison Young creates real economic, social and environmental value as a global real estate advisor, powered by people. As a private company, our clients collaborate with an empowered partner who is invested in their success. Our integrated talent realizes the full potential of real estate by using global intelligence platforms that provide clients with insights and advantage. Together, we can create healthy, productive workplaces for employees, cities that are centers for prosperity for their citizens, and built spaces and places that create a net benefit to the economy, the environment and the community.
Avison Young is a 2020 winner of the Canada's Best Managed Companies Platinum Club designation, having retained its Best Managed designation for nine consecutive years.
Follow Avison Young
Twitter (News) │ Twitter (Deals) │ Blog │ LinkedIn │ YouTube │ Instagram
For more information: