null - Read Avison Young News Here | Avison Young US - United States
Avison Young news: Find out the latest industry happenings
Quarterly and topical research insights to help your business gain competitive edge in commercial real estate.
Avison Young brokers sale of 40 Bee Street Flats in Charleston, SC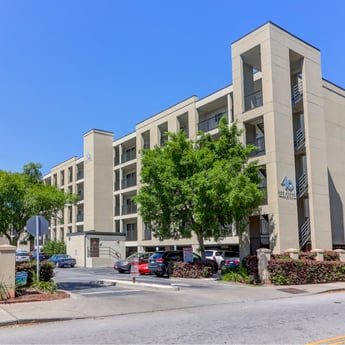 November 22, 2021
64 condo units sell for $14,000,000
Charleston, SC – Avison Young announced today that it has brokered a sale of a 59,903 square-foot (sf) condo unit located in the heart of the Charleston Peninsula at 40 Bee Street, Charleston, South Carolina.
The Avison Young sales team of Gary Lyons, CCIM, SIOR Principal, Chris Fraser, CCIM, Principal and Managing Director, and Kristin Cameron McDonald, J.D., Senior Associate, were pleased to have exclusively represented the seller, Cora, LLC. The buyer was Engineering Partners, LLC.
40 Bee Street Flats is a multifamily property comprised of a total of 84 units and is strategically located within the soft boundaries of the Medical University of South Carolina. The prime location and proximity to MUSC campus made this property a unique acquisition for continuous demand and long-term success.
"Interest in the 40 Bee Street property from the outset was outstanding," said Lyons. "The transaction had some unique challenges, but with Brent Lindley's outstanding support (the property manager) our team was able to complete the transaction in a reasonable timeframe and at an outstanding price. The unmatched location of Bee Street Flats on the peninsula in Charleston will afford Engineering Partners, LLC (buyer) the opportunity to take the property in any number of directions as the Charleston market continues to grow (and mature)."