null - Read Avison Young News Here | Avison Young US - United States
Avison Young news: Find out the latest industry happenings
Quarterly and topical research insights to help your business gain competitive edge in commercial real estate.
Avison Young taps seasoned asset management professional Eric Stone as Principal & Regional Director of Real Estate Management Services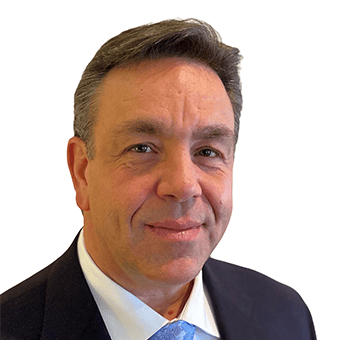 December 13, 2021
Eric will focus on strengthening the firm's Property Management service line across the Northeast
Morristown, NJ – Avison Young announced today the strategic hiring of Eric Stone as Principal & Regional Director of Real Estate Management Services (REMS). Stone will be based out of the firm's New Jersey office and will be responsible for leading and growing Avison Young's REMS service line across New Jersey, Philadelphia, Long Island and Fairfield and Westchester Counties. He will also focus on expanding efforts in Boston.
"Eric is a proven leader in the property management space, with a deep industry knowledge, extensive experience and strong regional relationships that will bring tremendous value in bolstering our REMS platform across the Northeast," said Dorothy Alpert, Principal and Tri-State President of Avison Young. "Adding Eric to our team underlines Avison Young's commitment to recruiting and retaining top local talent to provide our clients with best-in-class service across all lines of business. We are excited to have Eric join the Avison Young team."
Stone brings over 30 years of commercial real estate experience to Avison Young, having worked for a variety of noteworthy institutional and third-party management firms overseeing property management efforts across the Northeast region. In his most recent role, he was responsible for a portfolio of 23 million square feet across New Jersey, Fairfield and Westchester Counties and Philadelphia. As a result of his proven track record as a top producer with vast market knowledge, Stone has served on several boards and committees, including publicly elected offices, in addition to having achieved numerous industry accolades, including being a recipient of The Outstanding Building of the Year Award (TOBY) by the Building Owners and Managers Association (BOMA) International.
"Eric's professional record of managing REMS across the Northeast region was the ideal fit as we looked to tap into a seasoned local leader to grow and oversee our regional team," said Randel Waites, Principal & Managing Director of U.S. Real Estate Management Services at Avison Young. "We look forward to partnering with Eric and leveraging his expertise and skillset as we continue to provide invaluable service to existing clients and win new business."
"I'm thrilled to join Avison Young and continue to expand the firm's strong in-place REMS team," said Stone. "Avison Young's tech-forward resources and people first culture solidified my confidence in the firm being the right next step in my career."
Avison Young creates real economic, social and environmental value as a global real estate advisor, powered by people. As a private company, our clients collaborate with an empowered partner who is invested in their success. Our integrated talent realizes the full potential of real estate by using global intelligence platforms that provide clients with insights and advantage. Together, we can create healthy, productive workplaces for employees, cities that are centers for prosperity for their citizens, and built spaces and places that create a net benefit to the economy, the environment and the community.
Avison Young is a 2021 winner of the Canada's Best Managed Companies Platinum Club designation, having retained its Best Managed designation for ten consecutive years.
For more information:
MEDIA:
Sandra Hill, Manager, U.S. Media Relations: +1.281.853.5548
BUSINESS DEVELOPMENT: