Avison Young news: Find out the latest industry happenings
Quarterly and topical research insights to help your business gain competitive edge in commercial real estate.
Avison Young Lists Delta by Marriott - Little Rock, AR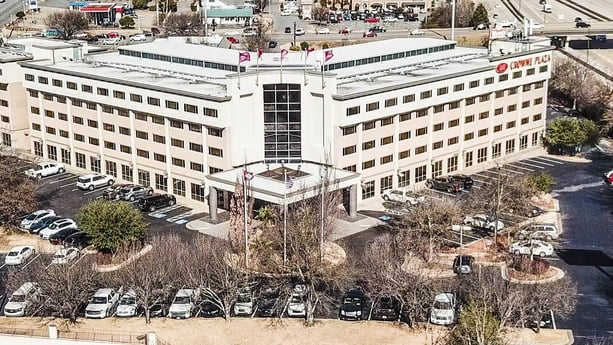 January 12, 2022
The Hospitality Group just announced a new listing located in the heart of downtown Little Rock
Avison Young, as the sole exclusive agent, is pleased to offer the fee simple interest in the Delta by Marriott (hereinafter "Property" or "Hotel"), a select-service hotel located in Little Rock, Arkansas. The property is a 5-story full-service hotel offering 244 guestrooms located in the heart of downtown Little Rock. The Marriott franchise system represents one of the largest distribution channels in the hospitality industry, resulting in some of the highest performing brands in regard to RevPAR, RevPAR penetration, and guest satisfaction. The Hotel is being offered with fee simple ownership.
Little Rock is a historically strong market with a diverse set of demand generators. The Delta by Marriott is located just 4 miles from the University of Arkansas at Little Rock and 7 miles from Downtown Little Rock. There is an upward trend in state tourism with over 6.4 million visitors which generated $1.9 billion-plus in total travel expenditures each year. Little Rock is home to more than two dozen Fortune 500 companies and major corporations. Major employers throughout Little Rock include Arkansas Blue Cross and Blue Shield, Baptist Health Medical Center, Entergy, Dassault Falcon Jet, Raytheon, Siemens, AT&T Mobility, Kroger, Euronet Worldwide, L'Oreal Paris, Timex, and the University of Arkansas for Medical Sciences (UAMS). The Hotel is centrally located near a number of area businesses, regional hospital complexes, colleges, and universities.
Continued growth of revenue appears to be well within expectations as the Little Rock market continues to attract leisure and corporate demand. The Little Rock Hospitality Market conditions are improving. Around 230,000 rooms were sold in the month of November, a strong 35.4 percent increase compared to the same month the prior year. Twelve-month RevPAR in the Little Rock hotel market was up sharply as of November and climbed at a 45.2 percent year-over-year rate. That's stronger than the otherwise considerable 41.0 percent increase observed nationally.
The Hotel is being offered fully unencumbered of debt or current management, thereby allowing a new buyer to fully control property level operations and strategically.
Property Highlights:
Marriott Franchise
Re-opened as a Delta by Marriott on November 10, 2021
Strong Area demand
Fully renovated Delta by Marriott offering at $111,111 per key
Upside Potential
If you would like more information on this offering please get in touch:
Rex Cagle
Senior Hospitality Broker
770 692 1605
[email protected]
Keith Thompson
Principal
770-692-1605
[email protected]