Avison Young Announces Call For Offers For Red Roof Inn - Tallahassee, FL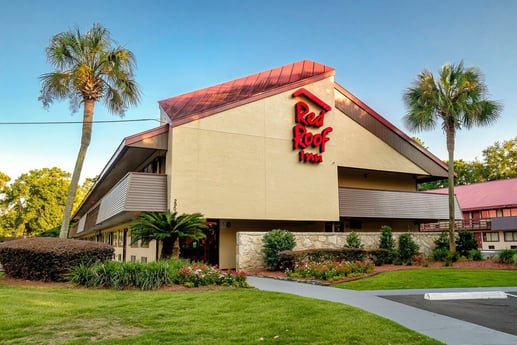 January 27, 2022
Call for Offers for the Red Roof Inn located in Tallahassee, Florida is scheduled for February 1st.
Avison Young, as the sole exclusive agent, is pleased to offer the fee-simple interest in the Red Roof Inn (hereinafter "Property" or "Hotel"), a limited-service hotel located at 2930 Hospitality Street in Tallahassee, Florida. Tallahassee is the capital city of Florida and the largest city in the
state, as well as the main center for trade and agriculture in the Florida Panhandle and Southwest Georgia regions. The city enjoys a stable economy and low unemployment rate with most jobs in the government, education, printing and publishing, food processing, lumber, and
technology sectors. The Property is easily accessible via Interstate 10 and less than five miles from Florida State University, Florida A&M, and Tallahassee Community College. Together, these three colleges employ nearly 10,000 people and enroll more than 50,000 undergraduate
students. The Hotel benefits from its close proximity to Tallahassee Memorial Hospital, North Florida Fairgrounds, and the Doak Campbell Stadium. Additional tourist attractions include the Centre of Tallahassee, Knott House Museum, the Museum of Florida History, St. Marks National
Wildlife Refuge, and Alfred B. Maclay Gardens State Park. Dining, shopping, and entertainment options with unique offerings are within a few miles of the Hotel.
The Property is a two-story, exterior corridor hotel that opened in March of 1985. The Hotel offers 108 non-smoking guestrooms with both king and full beds. Standard guestrooms include a large flat-screen television and Wi-Fi Internet access. Superior and deluxe guestrooms additionally include in-room coffee, a microwave, a mini-refrigerator, and a work desk.

Property Highlights:
108 Non-smoking Guestrooms
Two-Story, Exterior Corridor
Limited-Service Hotel
Located just off Interstate 10 and within 5 miles of FSU and Florida A&M
If you would like more information on this offering please get in touch:
Wendy Blissett
Principal
678 596 9669
[email protected]
Niven Patel
Senior Hospitality Broker
813 841 0336
[email protected]