Freight Infrastructure in the U.S. and Supply Chains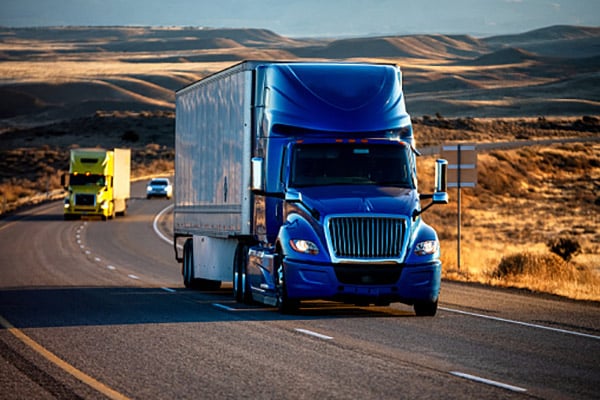 27 Feb 2021
AY Industrial Capital Markets Impacts and Opportunities
As we witness the infrastructure issues in Texas and other states hit by recent winter storms, and as a warming trend of weather across the upper US reveals winter pot-holes in the roadways, we want to share our insights about our country's waning infrastructure. Typically, our newsletter focuses on industrial investment and capital within the realm of industrial real estate, yet we also want to expand our view to issues that will impact the overall supply chain and the movement of goods. In this issue we provide you visibility into the condition of our country's infrastructure (including the good, the bad and the ugly!), and the impacts these trends could have on industrial real estate.
Logistics Infrastructure Capital Investment is Falling Behind Across U.S.
Infrastructure is the backbone of the global economy and is the framework that facilitates the movement of goods, services, and people from end-to-end internationally. As a result, it is also fundamental in both domestic and international supply chain efficiency and the inherent costs of different modes of transportation – while also having a direct geographical impact on industrial real estate investors/users. While infrastructure investment can encompass a broad spectrum of types, in this piece we focus more specifically on logistics infrastructure, such as: airports, railways, roads/highways, and waterways/ports, among others.
The World Bank created the Logistics Performance Index (LPI) using both qualitative, via an international survey of freight operators and express carriers, and other quantitative measures. This index acts as a benchmarking tool that allows countries to compare their "logistics friendliness." The most recent LPI was created in 2018 and includes 160 countries. Using the chart below we focus on how the U.S. compares to the top 20 countries:
Europe accounts for the most countries on this list, with Germany taking the top spot, followed by Asia. The U.S. came in at 14 on the LPI index and four of its categories (customs, international shipments, logistics competence, and timeliness) fall at or below the averages among the top performers. (a) This is likely a result of the country's strict customs policies, which likely plays a role in its poor timeliness score, as well as other paper-based freight accounting or booking systems that are beginning to move to much more digital and cloud-based. Also, the fact that it is a net importer could account for its relatively low international shipment score.
A common characteristic among the top performers is their high infrastructure ratings. The U.S. has the seventh highest relative rank among these countries, coming in just above the average. (a) Given the importance that infrastructure plays in supply chain efficiency, the LPI Index does not tell the whole story.
Taking a close look into the state of the U.S. infrastructure, we noticed a few trends. The Infrastructure Report Card is a publication that the American Society of Civil Engineers (ASCE) develops to help us better understand the state of U.S. infrastructure, and the need for capital investment at a national level. The most recent publication in March 2017 noted an overall grade for U.S. infrastructure of D+, indicating that the nation's infrastructure is in poor condition overall. (b) This publication takes sixteen categories into account, contained in the chart above, to determine the overall infrastructure grade. Focusing specifically on logistics-related infrastructure, railways were the only category that were considered to be in good condition, while ports were determined to be in mediocre position at the time of publication. (b) These were the only two logistics categories to meet or exceed basic infrastructure standards.
Other major logistical categories – Aviation, Inland Waterways & Roads – were all categorized as various forms of poor condition on a national level in addition to the U.S. energy infrastructure. (b) This is a cause for concern particularly for the industrial real estate industry given the importance this infrastructure plays in the industrial marketplace and the supply chain. Deteriorating infrastructure hinders the country's ability to compete at an international level, as evidenced by the country's score in the LPI Index. It also affects the country's ability to remain competitive in the future.
According to the Infrastructure report, the U.S. has been underfunding its infrastructure for decades. From 2016 to 2025 they estimate that the country will be underinvested by over $2 trillion. (c) Moreover, in a more recent ASCE Failure to Act Report published throughout 2020 & 2021, there is noticeable economic fallout if greater focus and investment in logistical infrastructure do not occur:
Ports & Inland Waterways (2021): Underinvestment in these structures could potentially increase waterway shipping costs from 8-22%, on average, by 2039. (d)
Airports (2021): airport bottleneck will cost industries & households an estimate of $28 billion in 2029 and $41 billion in 2039. (d)
Surface Transportation (2021): If investment gaps are not met, ASCE projects that household and industry losses could add up to over $677 billion from 2020 to 2029 and over $1.3 trillion from 2030 to 2039. (d)
Sources: (a) The World Bank – LPI Index, (b) 2017 Infrastructure Report Card, (c) COVID-19's Impact on America's Infrastructure, (d) Failure to Act Reports
More Capital Investment in Infrastructure is Needed from Both Public and Private Sectors
The prior section provided a few examples of the potential economic fallout the U.S. could face if logistics infrastructure investment continues to be underfunded; however, that is not to say that these funding gaps cannot be met. A recent report published by McKinsey & Company focusing on U.S. infrastructure looks at different scenarios for how the country can make up these gaps in capital infrastructure investment.
Last year the federal government passed three separate relief packages in response to the COVID-19 outbreak, totaling more than $2 trillion. (f) Though this funding targeted specific transit-oriented organizations, such as Amtrak and the U.S. aviation industry, no funding was specifically designated for infrastructure projects. (f) As McKinsey notes China, the EU, and Japan – which includes many of the countries that have higher LPI Index ratings than the U.S. – have all promoted stimulus packages that include infrastructure investments. (f) Moreover, as treasury rates and interest rates remain at all-time lows, the U.S. could take advantage of the low cost of capital as well as record unemployment to invest in infrastructure across the country. (e) In addition to federal stimulus initiatives the federal, state, and municipal governments can all target tax increment financing as a way to bolster infrastructure in markets across the U.S. especially given the construction pipelines for all asset types, including industrial product.
As plans for large scale infrastructure programs continue to surface, many businesses likely realize that these building programs take time, measured in years if not longer, to approve and implement. As such, in the near-term, many businesses are forging ahead with their own initiatives to support supply chain needs and prevent disruption to the flow of goods. From adding air cargo fleets to expanding intermodal usage, many e-commerce and logistics firms are turning to privatization to work around aging infrastructure.
Amazon has expanded its air cargo operations in the past five years as part of its strategy to support its growing one and two-day delivery service. The e-commerce giant, whose quarterly revenue increased by 42% to $125 billion in Q4 2020, currently makes about 140 flights each day with Amazon Air. That activity is expected to expand to 160 daily flights by mid-year 2021. This puts Amazon on track to compete in the air cargo sector with FedEx and UPS, which have much larger air cargo operations. (g)
The surge in e-commerce activity is also creating more traffic congestion on roadways and is expected to expand business in intermodal facilities, where multiple distribution methods can create efficiency. Union Pacific, for example, is expecting intermodal volume growth in 2021 due to retail restocking, tight truck capacity and other factors. (h)
Sources: (e) and (f) McKinsey & Company, (g) CNBC, (h) Freightwaves
Have a great week,



Erik Foster & the Avison Young Industrial Capital Markets Team
Erik Foster, Principal
Head of Industrial Capital Markets
312.273.9486
[email protected]