2020 Industrial Momentum Continues into 2021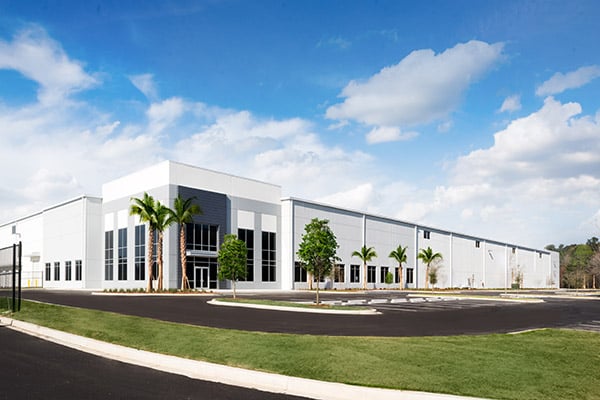 13 Mar 2021
AY Industrial Capital Markets Impacts and Opportunities
Below is our long-anticipated summation of 2020...and what a year it was! Please let us know if you have any questions or would like us to delve a bit further for you into any of the subjects we touch upon.
Have a minute? Please take our short survey!
2020 U.S. Industrial Real Estate Sector - A Year in Review
Needless to say it has been an interesting year with the onset of a global pandemic that impacted nearly every industry, some more than others. As the first quarter of 2021 nears a close, we took a look at the performance of the industrial sector in 2020 to see how investment, leasing, and construction/delivery pipelines faired. The industrial sector generally performed well considering the exponential growth in e-commerce and its impact on the industrial logistics supply chain, among other industry trends. We focus on industrial transactions, excluding bulk portfolios and entity level M&As, to get a better understanding of Class A and Class B warehouse and transportation-centric asset performances.
Over the course of the last decade both Class A and Class B industrial real estate assets have seen significant capital markets growth on an annual basis. In the chart above we see consistent growth in terms of sales volumes and aggregate square footage sold on an annual basis, up until they reached peak levels in 2019. With the onset of the pandemic throughout 2020, we saw that there was a sharp decline in both sales volume and total square footage sold for both asset classes from the prior year. While this decline is significant, we note that both sale metrics still remain higher than any other time over the last decade other than 2019. Moreover, Class A sales volumes remained higher than Class B throughout the entire decade, even with relatively smaller aggregate square footage sold.
We also analyzed pricing trends via average sale price per square foot (PSF) and average cap rate metrics for both asset classes. We also included the average 10 year treasury rate for reference to show how pricing relates to the overall low interest rate environment investors have experienced over the last decade. Generally speaking, both Class A and Class B assets have seen a compression (or decrease) in average cap rates, resulting in consistent appreciation (or increase) in average asset pricing on a per square foot level.

As we have suggested in past issues, the industrial capital markets space has become increasingly competitive over the last decade, making investment opportunities harder to find which generally led to price increases. This is evident in the chart above as cap rates have generally decreased over the last decade, while at the same time average price per square foot for these assets has increased. Additionally, investors have been eager to acquire high quality industrial real estate under a "flight to quality" investment strategy, which is evident especially for Class A assets as their average pricing levels have grown on an annual basis since 2010, even through 2020.
Tenant demand for industrial space has continued to grow as well. As we can see net absorption has been positive for both asset classes at the national level while at the same time asking NNN rental rates for both Class A and Class B buildings have increased on an annual basis over the last decade. Moreover, tenant demand for Class A product has grown significantly over the course of the last decade, especially over the last four years, with 2020 having the highest amount of net absorption compared to any other year. We believe this is primarily a result of the significant growth in e-commerce, exasperated by the pandemic, and tenant's need for warehouse/transportation centric facilities to deliver goods/services as fast/efficiently as possible. While Class B net absorption has overwhelmingly been positive, it has not been at the same level as its Class A counterpart, suggesting that newer/higher quality industrial assets have attributes (such as: larger footprints, ceiling height, enhanced HVAC, truck courts, auto/trailer parking, and location) advantages compared to older, smaller Class B product.
This positive overall net absorption as well as the consistent growth in asking NNN rental rates has not gone unnoticed by industrial developers. Developers have been extremely bullish on the industrial market, particularly for Class A product. At the start of the decade we can see that both industrial classes had similar construction and delivery pipelines. However, Class A product started to grow relative to Class B in 2011 and continued to sky-rocket even into 2020. This made sense as Class A net absorption amounts have been overwhelmingly positive over this time frame, especially over the last five years, in addition to growing asking NNN rental rates. Similar to the prior section, Class B still has good activity in terms of construction and delivery pipelines, albeit significantly below Class A assets, given overall positive net absorption trends and growing asking NNN rental rates. This further demonstrates the continued demand and need for industrial product across the U.S., especially for Class A facilities.
Overall 2020 was a great year for the industrial real estate sector. Investment activity was overwhelmingly positive considering the onset of the pandemic and the industry's peak performance levels in 2019. Pricing for industrial product continues to appreciate given strong tenant demand for industrial assets to facilitate their supply chain needs and growing rental rates across the U.S. Additionally, we continue to see industrial product being delivered into the market with additional inventory in the construction pipeline.
Momentum Continues into 2021
Analyzing the top fifteen one-off sales that have taken place year to date we are able to see that investor appetite for industrial real estate is continuing its positive momentum into 2021. Although the first quarter 2021 data is incomplete at the time of this publication, the investment sales in the chart below continue to show that industrial investment remains strong:
Although California accounts for four of the biggest one-off transactions so far this year, there is geographic diversity among these transactions including the Avison Young's Capital Markets Team's closing of the single tenant facility in Summerville, SC. As the quarter comes to a close, we expect the industrial capital marketplace to continue to remain competitive as investors look to put their built-up dry powder to work for industrial assets with attractive risk adjusted returns throughout 2021 and beyond.

Have a great week,



Erik Foster & the Avison Young Industrial Capital Markets Team
Erik Foster, Principal
Head of Industrial Capital Markets
312.273.9486
[email protected]