Resilient supply chains, adapting to risks and becoming more flexible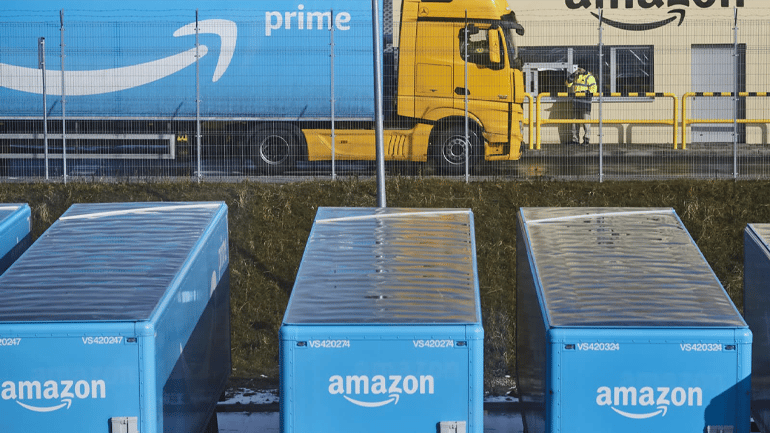 January 20, 2022
As supply chain disruption continues to cause both delays and consternation around the country, there are also many stories of resilience and innovation. Despite the many challenges ahead, there are signs of optimism as businesses rethink and retool their operations and look for new ways to meet customer demand. In this newsletter, we examine supply chain risk and look at the resilience of a network that has kept products flowing during an otherwise challenging and unprecedented time.
Best,
Erik Foster
Principal
Head of Industrial Capital Markets
[email protected]
+1 312.273.9486
Supply chain volume increases
Throughout the course of the pandemic, product shortages, shipping delays and port congestion have been under critical public spotlight. Many businesses have been struggling to manage their logistics operations and how to efficiently distribute goods from ports to warehouses, distribution centers and retail stores. The first quarter is underway difficulties persist, but there are also many reasons to be optimistic. Given the massive amount of products that are moving through the supply chain on a daily basis, the system is showing its resilience – while underlying risks are continually being addressed on many levels.
According to the U.S. Department of Transportation figures from the third quarter of 2021, U.S. ports volume increased by about half a million TEUs (20-foot equivalent units) from October 2020 to October 2021, a 12.7% increase. This level of volume continued through the full third quarter of 2021 and is not likely to slow in the near term. Monthly U.S. international freight value transported by ocean vessel increased by about $31 billion (22.6 percent) from $139 billion in January 2021 to $170 billion in October 2021. As expected, major ports in Los Angeles, Long Beach, New York and New Jersey handled the highest volumes in the U.S.
As businesses look for ways to build resilience in their supply chains, many are moving away from straight-forward cost saving approaches that bring temporary results but offer limited flexibility. Given the upheaval during factory closures and related disruptions over the past few years, there is a greater need for risk-focused analytics, simulation and end-to-end visibility to capture real world experiences and look for ways to identify and adjust to disruption.
Balancing resilience and risk
Supply chain imbalances and the increasing volume of port activity have also driven many companies to increase careful examinations of their operations. This has taken different forms, from closer tracking of merchandise flow to incorporating new technology for analysis and tracking to expanding product offerings to spread out supply risks.
Among the key areas of focus is visibility. How do bottlenecks start and what can be done to change course before they get out of hand? A recent McKinsey & Company survey of supply chain executives showed that many companies are turning to digital planning and more frequent analysis to help increase visibility of supply chain issues and improve planning. The goal is to identify small issues before they become major headaches.
Businesses are also increasing inventory, to keep up with sales demands and to offset supply chain disruption. This "safety stock" approach has been a frequent topic of conversation in the industry over the past several years. As occupiers look to keep more inventory on hand, landlords and investors ultimately benefit.
Warehouse space availability is at record lows in the U.S. -- below 4% in many markets and around 1% in Los Angeles and other port markets. While this is good news for the industrial sector, it is further compounding supply chain challenges for many warehouse operators. Sarcona Management, a warehouse operator in the Newark area with almost two million square feet of space, told ABC News that demand is the highest they have seen and the firm is urgently searching for additional space.
According to FreightWaves, a global logistics data and analytics company, the super low warehouse vacancy rate is challenging warehouse operators' ability to function properly. In more typical times, a higher vacancy rate would allow for more locational and operational flexibility, as well as from an inventory management standpoint.
Retail sales surges challenge inventory managers
Many of the supply chain issues are tied to strong consumer demand for retail products. The role of bricks and mortar retail has shifted across all areas over the past several years, from fulfillment operations to transportation networks to delivery.
Retailers are changing their operations by, adding in more targeted inventory management and ensuring there is enough warehouse space to store goods throughout the year, rather than relying on a surge of shopping during Black Friday.
Same-day delivery to increase
Many retailers are also rethinking their delivery options to keep consumers happy and generate additional sales. According to research from delivery and fulfillment cloud platform provider Bringg, many retailers are planning to offer same-day delivery by 2025 to support consumer demand for last-mile fulfillment. The company surveyed 500 retailers in the U.S., the U.K., Canada, Germany, France, and Italy on last-mile delivery capacity, finding that most need to develop a more connected fulfillment network and boost their use of automation.
The survey also found that many existing last-mile fulfillment models do not support same-day or on-demand delivery. The main obstacles are limited or outdated technology and a lack of visibility into the various fulfillment data points.
The industrial and retail sectors have changed dramatically over the past five years and will need to continue to evolve to support customer demand in this same-day, "need to have it now" environment. Looking ahead, expect a greater emphasis on operational changes to support technology integration, improved inventory management and efficient warehouse space utilization -- as key measures to help build and maintain supply chain resiliency.
Sources: ABC News, FreightWaves, Logistics Management, McKinsey, U.S. Dept. of Transportation
Click the image for Economic Indicators.