The week ahead for March 28, 2022: The labor market looks to keep momentum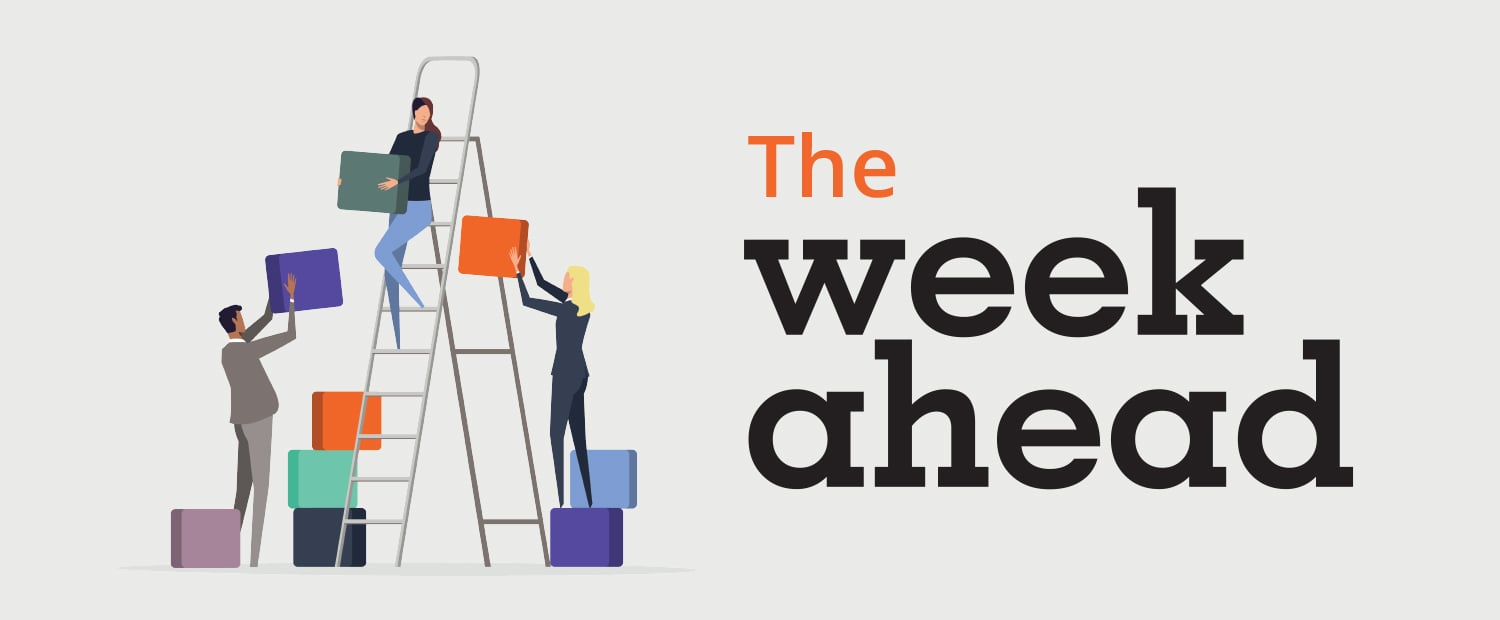 March 25, 2022
The latest news
It was another week of mixed signals for the U.S. economy as the Ukraine war showed signs of stagnation and gasoline prices stabilized at uncomfortably high levels. The final Michigan Consumer Sentiment Index for March was revised slightly downward last week, primarily due to expectations of protracted inflation that are not helped by the war and associated economic sanctions.
Both businesses and households showed signs of caution in February, as durable goods orders and sales of existing homes both pulled back unexpectedly. Higher prices at the pump at the end of the month may have contributed to fewer vehicle orders, but other orders showed weakness as well. On the housing side, rising mortgage rates—fixed rates rose 100 basis points from January 1 to mid-February—seem already to be denting home purchases. With the 30-year fixed rate now up another 50 basis points to 5.1 percent, the pace could continue to slow. Still, sales remain high relative to historical trends, which is contributing to price growth.
The jobs market provided a bright spot yet again, with initial jobless claims plummeting to187k. This is the lowest figure since 1969. Next week's figures on openings, hires, quits, and overall employment will fill in the picture on the strength of the labor market. The economy remains short of approximately 2 million jobs since the onset of the COVID-19 pandemic, most of which were in the hospitality and service sectors. Recent encouraging news from retail sales suggests that demand is strong enough to bring these jobs back sooner rather than later.
In knowledge work sectors, the now-complete rebound of jobs has not yet led to a full return of workers to downtown offices, as Avison Young's Vitality Index shows. It is worth noting, however, that our leasing data for Q1 2022 (which will be published in the coming days) shows positive absorption of office space nationally. Generally speaking, office-using organizations are maintaining a commitment to space in anticipation of a greater return of workers.

Happening this week
TUESDAY, MARCH 29
Measure: Job Openings, February
Previous: 11.263M
Expectation: 11.1M
Openings are near an all-time high. With the hiring rate continuing to lag, they are expected to remain so. Furthermore, the "Great Resignation" will have plenty of steam as long as the quit rate remains elevated.
Measure: CB Consumer Confidence, March
Previous: 110.5
Expectation: 106-107
Fears of long-term inflation have weighed on the minds of consumers, which could bring down consumer confidence despite strong employment and income growth.
THURSDAY, MARCH 31
Measure: Personal Income, month-over-month for February
Previous: 0 percent
Expectation: 0.5-0.6 percent
Measure: Personal Spending, month-over-month for February
Previous: 2.1 percent
Expectation: 0.4-0.5 percent
Spending increased despite flat incomes in January. The expectation is for both to moderate toward growth of around 50 basis points, though wage growth could lead to a surprise on the upside.

FRIDAY, APRIL 1
Measure: Nonfarm Payrolls, March
Previous: 678K
Expectation: 460-488K
Measure: Unemployment Rate, March
Previous: 3.8 percent
Expectation: 3.7 percent
If, as expected, the economy has indeed added approximately half a million jobs in March, a full post-pandemic employment recovery would be on track for mid-summer. Low unemployment and a persistently high number of job openings should eventually boost the stubborn labor force participation rate, which began to nudge upward last month.
For further information please contact:
Phil Mobley, Director, US Insight