Sightlines - United States
Industrial development perspectives amidst uncertainty and complex decision-making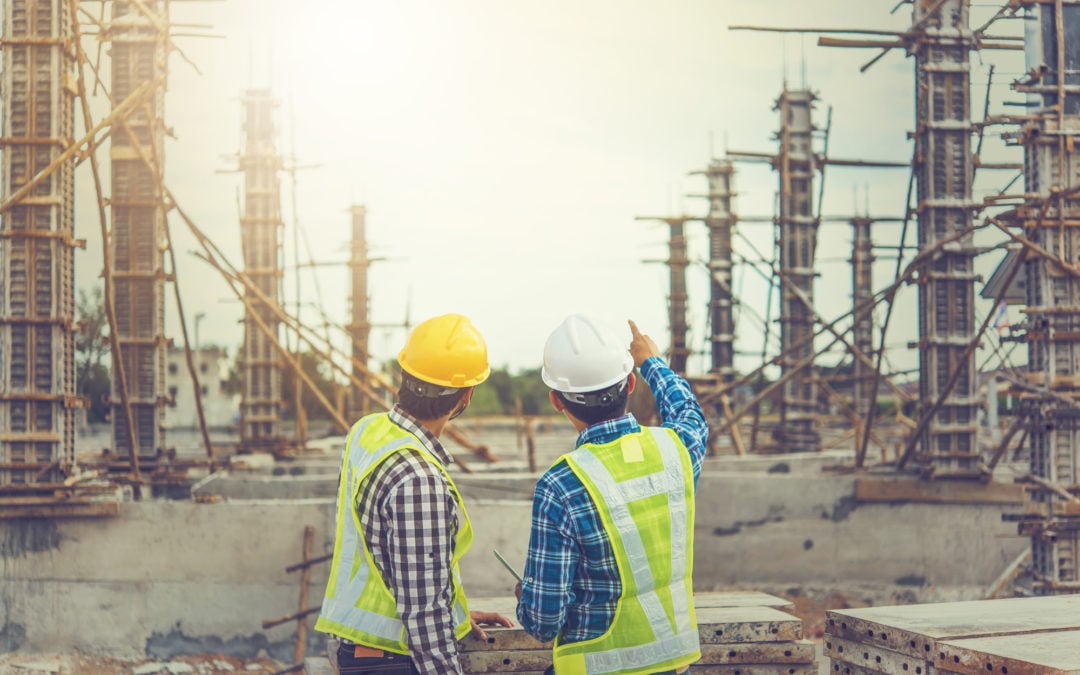 May 13, 2022
While development volumes are pushing past historical norms throughout the country, the construction industry is in the midst of navigating an increasingly complex and challenging landscape – as supply chain and labor issues, as well as materials, commodities and input scarcity all push back against robust demand for prime-grade industrial space across the U.S. In this issue, we talked with a few select developers who are active across a wide spectrum of U.S. industrial markets to find out how they are faring. Here's a look at the strategies they are using to move record amounts of new construction through the pipeline.
Erik Foster
Principal
Head of Industrial Capital Markets
[email protected]
+1 312.273.9486
Construction activity strong, but uncertainty persists
As demand for modern distribution and warehouse space continues to outpace supply, developers are facing a complex set of headwinds. In the two years since the pandemic began, factory closures, supply chain disruption (and the Russian invasion of Ukraine) have slowed the delivery of materials, pushed up commodity pricing and added several layers of uncertainty to the construction process. Approaching mid-year 2022, we re-visit the construction landscape and incorporate first-hand accounts from leading developers who are navigating this complex demand/supply environment.
Overall, the outlook remains positive, as developers work feverishly to deliver approximately 600 million square feet of space currently in the pipeline and plan for ongoing waves of activity. "Companies are desperate for modern warehouse and distribution space, driven by accelerated e-commerce growth and expanded restock inventory needs," says Susan E. Bergdoll, a Senior Vice President of Leasing and Development with Duke Realty.
There is notable caution in the market, however, about how development can continue at a robust pace when material and labor supplies are limited, and construction timelines are sometimes being unexpectedly extended. With suppliers wrestling with shortages, that uncertainty and volatility – as well as higher costs -- are being passed down the line. Over the past two years, construction material pricing has increased by 30 to 35 percent or more.
"Commodity pricing increases, specifically for steel and concrete, as well as shipping delays, have created challenges," says Bergdoll. "On our build-to-suit projects, we work closely with clients to try to get ahead of steel orders – sometimes even prior to lease execution. This allows us to accommodate schedule changes related to the availability of materials."
Bergdoll stressed the importance of getting ahead of pricing issues and ordering in advance, when possible. "We also try to anticipate cost increases and include these amounts in our estimates. In terms of timing, extended delivery schedules impact construction schedules, so we make sure our customers are aware of any potential delays so that there are no surprises when it comes to the delivery timetable."
Where's the roof...and other insights
Getting a building "under roof" is an important milestone for any developer, but has become a challenge as the industry deals with shortages of steel and other materials. "We remain in an environment where materials are difficult to find and suppliers are not able to guarantee when materials will be available or what the price will be," said Matt Kurucz, Managing Director, Industrial, for Crow Holdings. "It's hard to protect against price fluctuations when a roofing supplier says they will tell you the price when delivery is 60 to 90 days out. We are seeing some shared exposure between the general contractor and developer and efforts to get guaranteed pricing and add in escalation clauses."
Many developers are having to shift and turn to keep pace with changing market conditions. "We are all trying to be creative with how we source materials and find ways around the shortages," said Donald Schoenheider, Executive Vice President and Midwest Market Leader for Hillwood. "One way that we've worked around the roofing materials shortage is to use temporary roofing materials to keep the construction timeline moving and keep tenants moving through the process while we wait for the permanent roofing material. This type of solution can give us another 90 days to get everything aligned as we wait for materials."
Where are the workers?
According to the Association of General Contractors of America, the shortage of qualified workers remains a significant issue for the construction industry, which saw job openings reach an all-time high at the end of March (415,000), a 20 percent jump year-over-year. The industry's unemployment rate for April was the lowest ever recorded (4.6%).
"The cost and availability of labor remains an ongoing challenge, "said Schoenheider. "Our tenants are seeing a significant increase in labor costs that are impacting their businesses. It's hard to find workers willing to work in a warehouse setting when they can make the same amount of money working in a restaurant or retail store."
What's ahead?
Against this backdrop, what's ahead for the next 18 to 24 months? "We continue to see strong activity throughout the Midwest and nationally – and don't expect a significant reduction in demand in the short or intermediate term," said Schoenheider. "There are a lot of headwinds, with the overall macro economy and social political uncertainty around the world, but the market's been very strong and we expect that to continue."
There may be some natural fall out, however, given the rush of capital flowing into the space in recent years. "We've seen a lot of new developers entering the market and a massive amount of capital needing to get out into production," said Kurucz. "Usually when those things happen, you can have some of the new entrants making bad investment decisions. That was part of the problem in 2007, but the difference between now and 2007 is we didn't have the same demand for space in 2007. That downturn is still fresh enough in everyone's minds and there is a greater focus today on having significant cash reserves and better financial safeguards."
Onshoring adds a ray of light
There is also positive news on the demand side coming out of all of this uncertainty, as some businesses expand their warehouse space as a buffer against supply chain disruption. "We've seen an increase in onshoring in the last 12 months, with a steady flow of domestic companies looking to bring more manufacturing and assembly back to the U.S., said Schoenheider. "This allows them to have safety stock to offset supply chain issues and it has a very positive impact on space usage across the U.S."
Click the image for Economic Indicators.
Sources: AVANT by Avison Young, Association of General Contractors of America