Sightlines - United States
New industrial partnerships emerge as data center development trends become global in scale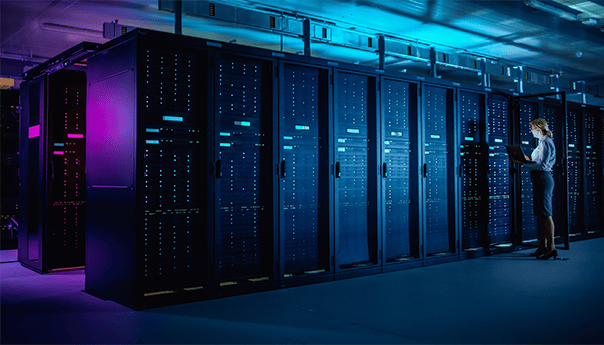 July 29, 2022
The surge in content streaming, 5G cellular connectivity and all things digital continues to fuel record levels of data center development. In a new twist, logistics companies are jumping into the mix to diversify their holdings and position themselves for strong returns. Here's our look at the convergence of data and logistics and why companies such as Prologis are joining the data center boom.
Erik Foster
Principal
Head of Industrial Capital Markets
[email protected]
+1 312.273.9486
The convergence of data and logistics
The expansion in data usage for cloud storage, content streaming, cellular connectivity and other digital or virtual activity has spurred a strong wave of development, with no apparent end in sight. This is particularly true in high growth MSAs, where inbound migration is bringing scores of new residents and an increase in demand for fast, localized data services.
Demand for data centers is also creating opportunities for industrial owners and investors, as some look to leverage their land holdings to tap into this lucrative sector. Coming off an industrial building boom during the pandemic, some logistics investors are also looking to diversify and create a hedge against any downturns on the industrial & logistics side of their businesses.
The two sectors share similarities in their land allocations and requirements, access to power, security, zoning and tenant profiles, and both have benefitted significantly during the pandemic. As the surge in e-commerce has pushed industrial development to new heights, the dramatic shift toward working from home and the increase in digital consumption overall are fueling a record demand for data center facilities.
Among the top markets for data center development are Northern Virginia, Silicon Valley, Chicago, New York, and Dallas. According to Construction Dive, data center construction reached $1.4 billion during the first quarter of 2022, a 29.2% increase year-over-year. Among the large scale projects is Meta's $1.6 billion investment in two centers in Texas and Missouri. These pushed the company's total U.S. investment in data centers to more than $16 billion. The company has more than 20 facilities worldwide.
One recent example of this convergence of data and logistics is a partnership between Prologis and Skybox Datacenters to develop data centers in Chicago and other major U.S. markets. Prologis owns about 1 billion square feet of industrial assets in 19 countries, including extensive real estate holdings in large populations centers where demand for data is spiking.
The first project with Skybox was the conversion of a vacant distribution center into a 190,000-square-foot (sf) data center in Elk Grove Village, in the O'Hare submarket. The village offers proximity to the airport and its fiber infrastructure and has become a hub for data center activity. Given the size of Prologis' holdings in that municipality alone, the partnership aims to offer users notable scale and long-term growth opportunity. It also provides Skybox with a foothold in a large metropolitan market for potential expansion. While not a large-scale development, the Elk Grove Village data center allows for increasing data capacity in a tight market.
According to Skybox, data center activity in the Chicago market has surged since 2019, thanks to tax incentives and other factors that boosted its competitive position. Given the tremendous reliance on digital infrastructure during the pandemic, this sector is expected to continue its growth trajectory for the near future.
The companies also announced plans to collaborate on a data center near Austin, TX and have filed for approval to build a 19.5-acre facility in Loudoun County, VA, according to Bisnow.
Other industrial developers following suit
This logistics to data migration is occurring in different ways and at varying levels, depending on the entities involved. A joint venture of LOGOS, a logistics developer, and Pure Data Centers is planning projects throughout the Asia-Pacific market, which is seeing significant demand and an undersupply of mission critical data center infrastructure. LOGOS owns, develops, and leases logistics properties across Australia, China, Singapore and other regions.
QTS Realty Trust recently purchased 400 acres of land in the Phoenix, AZ market that had previously been slated for a $1.5 billion logistics park. QTS has been heavily active in the data center sector, recently adding 1.5 million square feet (msf)to its data center complex in the Richmond, VA market. That project includes four new 167,000-sf data center buildings and follows other QTS development in Denver, CO along with land deals in Phoenix and the Netherlands. QTS was acquired by Blackstone about a year ago in a $10 billion deal to take the former REIT private.
Sources: Bisnow, Prologis, Skybox
Click the image for Economic Indicators.