Sustainable road ahead: intersection of IRA22 initiatives on climate change and real estate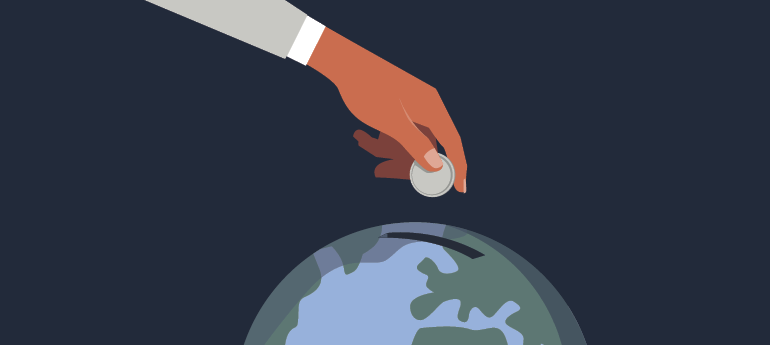 August 23, 2022
On August 16, President Joe Biden signed and brought into law the Inflation Reduction Act of 2022. Among other initiatives, the bill includes a $369 million investment in clean energy and climate change. This is intended to put the U.S. on a path to 40% emissions reduction by 2030 while restoring credibility to lead climate action on the global stage. It represents the single biggest climate investment in U.S. history and is a considerable first step of many needed in the transition towards a low carbon economy.
Governments have a crucial role to play in framing policies which incentivise people and companies in the right way. The investment promised in the Inflation Reduction Act of 2022 has the potential to create positive impact for society, the real estate industry, and the planet.
"It's good news for real estate asset owners and occupiers that renewable energy investments made at scale, backed by government, will support their efforts to make building upgrades. While we acknowledge that with this change, some concessions have been made, the incentives offered for investment into onsite renewable and micro renewables, as well as access to more secure and affordable clean energy will benefit both consumers and organisations with net zero carbon goals," said Jon Gibson, Global Director of ESG at Avison Young.
Roughly 80% of the buildings that will exist in 2050 have already been constructed, meaning existing building performance and operations will be further scrutinized as the real estate market becomes more serious about decarbonization and makes a move towards mass retrofit and regeneration.
Clean energy measures will support net zero carbon buildings
Government investment in clean energy should lead to increased confidence for commercial real estate owners and occupiers with net zero goals. Specifically, investing in clean energy will decarbonize and reinforce electricity grids which is a key enabler for development and the operation of net zero carbon buildings.
In addition, on-shoring clean energy manufacturing and heavy industry decarbonization goals represent a big opportunity for organizations, operators, and investors – with sizeable investments allocated to retooling and building new facilities to manufacture electric vehicles, wind turbines and solar panels.
For the real estate industry to make a real and measurable contribution towards the 2050 United Nations Sustainable Development Goals, we need an increased level of innovation and creativity to develop solutions that are effective, affordable, scalable, and implementable. This level of investment in the domestic clean energy technology industry should have a positive impact on the manufacturing of solutions required for commercial real estate.
Affordable and multi-family housing sector to benefit
The affordable housing, multi-family residential sector, and low to middle income families, all stand to benefit from the Inflation Reduction Act of 2022 with incentives being introduced for owners of affordable and multi-family housing to invest in energy efficient and low carbon technologies, alongside numerous direct to consumer and tax incentives for energy efficient appliances, rooftop solar and electric/clean vehicles. As well as the incentives to enable climate action, this Bill also represents a big investment in communities and environmental justice aiming to address disproportionate public health harms related to pollution and climate change, and support for neighborhood equity, and safety and access to affordable transportation.
While the new legislation is intended to combat climate change by significantly expanding energy efficiency tax incentives across the board and making more parties eligible to partake in them than ever before, change doesn't come without compromise. The bill does make some concessions for the fossil fuel industry, which in the interim could grant new permits for extraction industries.
Industry wide collaboration is integral for change
In the face of the obvious and significant climate crisis, this bill must be seen as an opportunity for the global community of governments, organizations, and individuals to now come together and act in unison.
There is a vital role for the real estate sector to create healthy, productive workplaces for employees, cities that are centres of prosperity for their citizens, and built spaces and places that create a net value benefit to the economy, the environment and the community.
"Collaboration within the commercial real estate sector, at all stages of the real estate life cycle will be increasingly important to demonstrate real and impactful progress for our people and planet. We're actively supporting our clients our teams and each other around the world through what we expect to be a period of unprecedented growth in environmental and social sustainability," said Gibson.
"It's imperative that we acknowledge that real estate and the built environment are critical agents for change, and our role and responsibility to lead that change."