Denver market remains resilient despite construction activity and elevated vacancy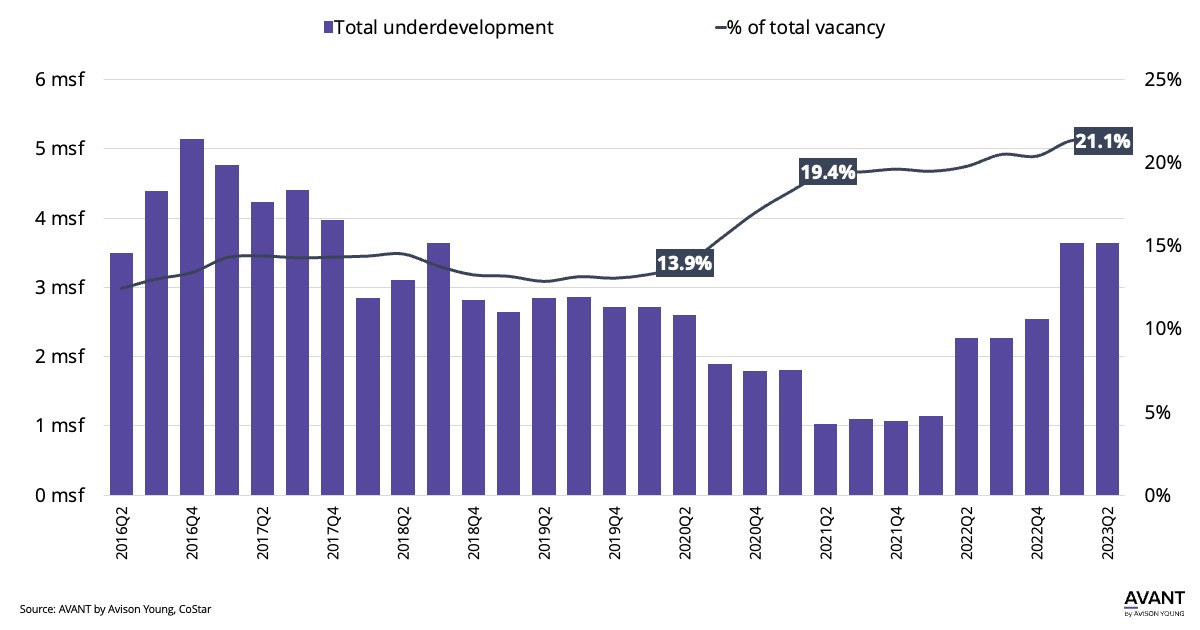 Denver's office market is estimated to deliver 3.4m sf of product through 2025. As the new product becomes available for occupancy, it has been suggested that vacancy rates will remain elevated due to a supply-demand imbalance until leasing activity returns to pre-pandemic levels and begins to outpace supply growth.


Vacancy across all office classes has increased by 57% since Q2 2020, notching a 10-year high for Denver. Office development has increased by 28% within the same time frame. With the new product and elevated vacancy rates, competition to attract tenants will continue to escalate.


While the CBD core continues to confront leasing headwinds, the periphery of downtown remains an attractive alternative for office users. Approximately 25% of all office construction activity is taking place in the RiNo/Platte Valley submarket, complementing the significant boost in residential development for that area.


Despite elevated vacancy rates, submarkets such as Cherry Creek and Midtown maintain a low vacancy rate of 7.2% and 11.4%, respectively, indicating a strong preference amongst employers to prioritize safety, quality, and accessibility for their workforce.
Get market intel