Avison Young Atlanta Office Awarded Leasing Assignment at 900 Ashwood in Central Perimeter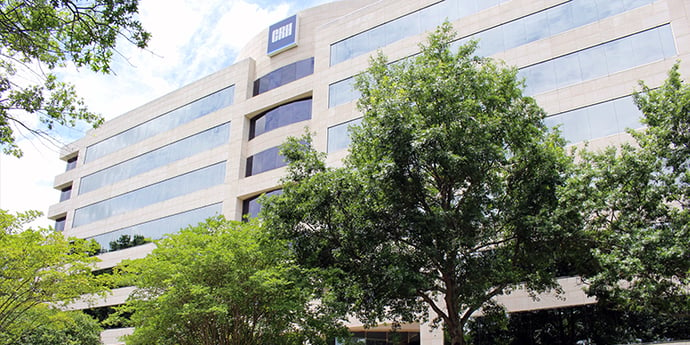 June 20, 2018
Building offers Class A office space in highly sought after area
ATLANTA – June 20, 2018 – The Atlanta office of Avison Young today announced it has been appointed leasing agent at 900 Ashwood, a 207,291-square-foot office building located in the bustling Central Perimeter market. Avison Young's Kirk Rich and Jillian Bailey are heading the assignment on behalf of Parmenter, a Miami-based, institutional real estate investment, management, and development firm.
"The 900 Ashwood building is located in one of Atlanta's most dynamic districts and offer tenants close proximity to the Perimeter area's best shops, restaurants and hotels, said Rich. "Its easy accessibility to I-285 and GA-400 makes this property a highly desirable location," said Rich.
The eight-story structure offers a state-of-the-art amenity package, including an expansive conference center, private green space, fully updated fitness center and more. Additional amenities currently under construction include a complete café renovation and a new tenant lounge with Wi-Fi capabilities. Current tenants include CRH and Ashford Advisors.
"We have a longstanding relationship with members of the Atlanta Avison Young team, and we're excited to continue our partnership," said Tilman Raybon, asset manager at Parmenter. "Kirk and Jillian are established and well-respected in our industry and will be great additions to our 900 Ashwood team."
The Avison Young Atlanta team is supported by a full-service office that includes sales, marketing, leasing, property management and research teams. The firm currently manages more than 20 million square feet of property across the Atlanta region.
About Avison Young
Avison Young is the world's fastest-growing commercial real estate services firm. Headquartered in Toronto, Canada, Avison Young is a collaborative, global firm owned and operated by its principals. Founded in 1978, the company comprises 2,400 real estate professionals in 80 offices, providing value-added, client-centric investment sales, leasing, advisory, management, financing and mortgage placement services to owners and occupiers of office, retail, industrial, multi-family and hospitality properties.