110,000 SF Atlanta MSA Multi-Tenant Office Complex Sells for $5.1M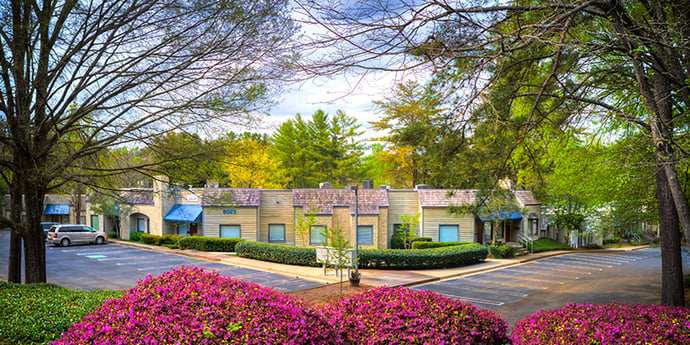 July 22, 2019
METRO ATLANTA CEO - Avison Young Atlanta Capital Markets Group announced the sale of Crossing Center VI for $5.1 million to Greenleaf QOZ F1004, LLC. Casey Keitchen, a principal in Avison Young's U.S. Capital Markets Group, closed the sale of the 110,000+ square foot multi-tenant office park on July 12.

The property, which is in a qualified Federal Opportunity Zone, features nine buildings that sit on 10.64 acres. The property, located less than one-half mile from Holcomb Bridge/Peachtree Parkway's retail node, is within walking distance of downtown Norcross and the popular Forum on Peachtree Parkway.

"Crossing Center VI offered the QOZ fund buyer the unique combination of low basis with excellent risk-adjusted upside through flexible lease-up strategies. The buyer plans to occupy one of the buildings and lease the balance of the almost 40,000 square feet of vacant space, while performing substantial capital improvements to the asset," said Casey Keitchen – principal, Avison Young. "The new owner plans to immediately spend more than $1 million in mechanical and cosmetic improvements to improve the property's competitive performance in the market. And the fact that the asset was located within a QOZ, and was bought by a QOZ fund, demonstrates how the program is working as intended to make older properties viable again while improving the local tax basis and stimulating the local economy," he added.

Crossing Center VI boasts easy access to several market-making mixed-use developments along Atlanta's Northeastern corridor. The property is positioned for immediate growth with a current population of 265,000 within a three-mile radius and a projected five-year increase of more than 10 percent. Click here to see property images.
Avison Young's Capital Markets group offers comprehensive real estate transaction services to a global client base. A trusted advisor to real estate owners and operators for more than 30 years, Avison Young sources investment opportunities and provides investment sales execution for clients throughout Canada, the U.S., Mexico, Europe and Asia.