Avison Young Renews Lease in 300 Galleria Parkway to ServisFirst Bank for Offices and Bank Branch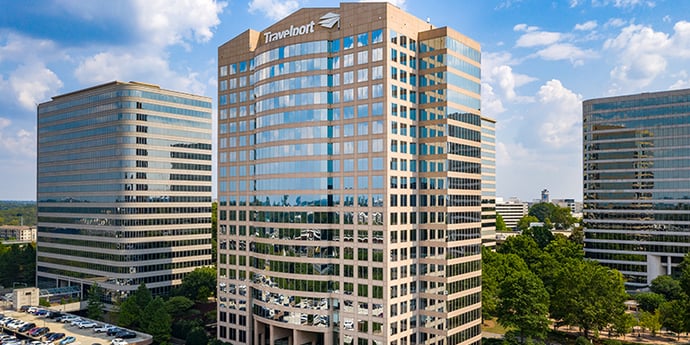 April 20, 2020
Avison Young's Doug Eidson brokered the 10,000 square foot deal
ATLANTA – April 20, 2020 – Just ahead of the concerns surrounding the novel coronavirus' effect on commercial real estate transactions, Avison Young Principal and broker, Doug Eidson, closed on a 10,000 square foot lease renewal for ServisFirst Bank at 300 Galleria Parkway.
Part of the Atlanta Galleria Office Park complex, 300 Galleria Parkway is a Class A, 20-story office building near the Cobb Energy Performing Arts Centre, Akers Mill Square and The Battery across 1-285.
"I simply couldn't be more pleased with Doug Eidson and the entire Avison Young team," said Hal Clemmer - Atlanta CEO & President, ServisFirst Bank. "Doug was extremely thorough throughout every single phase of the process. And, at all times, I took comfort knowing that he had our best interest in mind."
Founded in 2005, ServisFirst Bank, with assets in excess of $8 billion, is a full-service commercial bank focused on commercial banking, correspondent banking, cash management, private banking and the professional consumer market, emphasizing competitive products, state of the art technology and a focus on quality service. ServisFirst acquired Metro Bancshares, Inc. in 2015, adding to its expansion in Atlanta.
"Since their arrival in Atlanta, ServisFirst Bank has continued to grow and wanted to update its office space on the third floor, as well as the 1,500 square foot branch office on the ground level," said Doug Eidson - Principal with Avison Young. "As the COVID-19 pandemic eventually ends, private and commercial banking services will be even more important to large and small businesses. ServisFirst Bank is positioned to be of great help," he added.
About Avison Young
Avison Young is the world's fastest-growing commercial real estate services firm. Headquartered in Toronto, Canada, Avison Young is a collaborative, global firm owned and operated by its Principals. Founded in 1978, with legacies dating back more than 200 years, the company comprises approximately 5,000 real estate professionals in 120 offices in 20 countries. The firm's experts provide value-added, client-centric investment sales, leasing, advisory, management and financing services to clients across the office, retail, industrial, multi-family and hospitality sectors. For more information, please visit Avison Young Atlanta or follow them on Twitter.
Media Contacts:
Jessica Dove, Marketing Manager
Avison Young
[email protected]
770.916.6115 - direct
or
Sharon Goldmacher, communications 21®
[email protected]
404.814.1330