News Item - Atlanta
Atlanta companies are returning to the office but what comes next is anyone's guess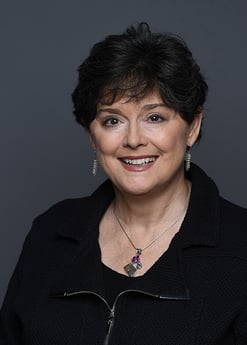 July 23, 2020
Gail Crowder - Atlanta Business Chronicle
The return to the office has started in Atlanta, slowly and carefully. But finding a "new normal" for office life in the Covid-19 era, as well as glimpses of what offices will be like a few years from now, are works in progress.
That's the opinion of Atlanta commercial real estate brokerage executives specializing in office tenant representation. Gail Crowder, Tim McCarthy and Addison Meriwether are also leaders of the Atlanta chapter of the professional association for corporate real estate executives, CoreNet Global, which is headquartered in Atlanta. Informed by discussions with local clients as well as ongoing national research by their respective firms, they offer perspective on the current pandemic environment and how future strategies are being formed.
One point they agree on: the corporate office is unlikely to disappear.
The return
Atlanta businesses that shut down their offices and asked employees to work remotely in order to slow the spread of the potentially deadly virus are re-opening. In most cases, the reopening is for only part of the workforce, such as workers deemed essential, or on split shifts, to limit the number of people in the workspace. There were companies that never ceased operating, and still more that have told employees not to expect to return before the fall or 2021.
"We are seeing mid-90% levels of affirmative responses from companies saying that they intend to re-occupy their offices in some form or fashion by the end of 2020. September seems to be a key focus date for many of those companies, although that is certainly subject to change," Gail Crowder, principal, occupier solutions/office tenant representation, for Avison Young, and a former CoreNet Atlanta president, said. "But most of those companies do not expect to be back anywhere close to 100% occupancy. In fact, many expect to be below previous levels of occupancy well into 2021."
For JLL clients in Atlanta, the priority is protecting the health and safety of their employees, and after that, determining what a reentry to the office environment would look like, either now, later this summer or in the fall, said Tim McCarthy, managing director and senior vice president in Jones Lang LaSalle's Atlanta office, and past president of CoreNet Atlanta.
"It's a very cautious reentry just with so much unknown at the present time and people are working diligently across various organizations to develop a workplace strategy that can accomplish the health and safety of the employees with a return to work as the economy opens back up," McCarthy said. "And that will drive businesses being much more active than perhaps they have been during this early pandemic period."
Getting even part of the workforce back in the office has been complicated by reports of new waves of coronavirus infection as testing activity grows exponentially and governments lift bans on gatherings and sheltering in place, allowing people long-denied social contact.
"A lot of the conversation right now is focused around health and safety and getting people back in this interim period, where we don't have any vaccine, and then in this situation where we've seen a spike in cases," Addison Meriwether, executive director for Cushman & Wakefield's Atlanta office and president-elect of CoreNet Atlanta. "Probably what a lot of people are searching for is, what does it look like post Covid? But what I am seeing is 'How do we return some workers during the Covid crisis that we are experiencing right now?'"
Of the 30 to 30-plus public and private large corporate clients he had talked to, a majority had implemented some sort of return to the office on a limited basis. Meriwether hadn't heard many of them make long-term predictions or projections. "I think a lot of people are trying to figure it out and set a plan, but as far as what I am seeing evidence of what people are doing right now, [it] is purely based on the situation we are in. So getting 25% of the [workforce] back, then 50%, then 75%. I don't think we will be at 100% until there's peace around the virus," he said.
A 'new normal'
Companies trying to reenter their offices first must evaluate which members of the workforce most need to be in the office, then which ones want to be back in it, Meriwether said. Those evaluations then need to be compared with plans to use the available work space safely. For example, if the company plans to follow the recommended six feet of social distance between work stations, it has to determine many of its employees fit into the office space under those guidelines. "Technically at what point under the Covid guidelines do you hit capacity? Not real capacity. But you may only be able to get, based on your current configuration, 60% of your people back and that's it, to maintain the six feet distancing," Meriwether said. "We've been really busy as a company, using technology and software and our project management teams to figure out how that would look. And then you combine that with the demand assessment and you figure out what your path looks like over the next three, four, six months on getting people back in the office."
At least temporarily, office occupation densities are being reduced, Crowder said, and being managed by seating policy and behavior rather than desk reconfiguration, which is expensive.
"Video calls continue to replace many meetings and most business travel," she said via email. "Shift working, varying the days and hours when individuals are physically at work, has become much more common, especially among service sector companies. This helps to ease commuting congestion and reduce the number of people in the workplace at any one time."
Both the simple need for social interaction and more complex business needs such as product development, are driving companies back to their offices, McCarthy said.
"I think both companies and employees are acknowledging the ability to do a lot through technology and remote but there is certainly an outcry for human interactions and a professional environment where there can be collaborations," he said. "And I think in terms of what we are seeing with our customers and just in general interactions, it is very clear there is an overwhelming desire to get back to some level of face-to-face. Zoom works and it's lovely but it doesn't change the office environment interaction that people are starving for."
Companies will need to find a new balance between remote technology/remote work with the person to person, in-office interaction that will lead to both the individual and the organization's success, he said.
" I think the uniqueness of what this pandemic has created is, more clarity around the diversity of functions and where some organizations really do need to get back to an office environment," he said. "Whether it's through product development, R&D, mentoring, training, onboarding new employees — there is only so much that can be done online without having people together."
The Covid new normal of evaluating workforce and space use is underway, Meriwether said. There's no concrete evidence of what the next new normal — post-Covid office life — is going to resemble, other than office user surveys by Cushman & Wakefield, Gensler and others, he said.
"People want to be back in the office. People want to be in the office, but the question will be is, what will people be using the office for?" Meriwether said. Employees who can accomplish task and focus work productively outside the office might then come into the office for other reasons, he notes.
"Those who perform the best will be contributing to profitability and I think management and leadership will figure out how those employees perform best and will adapt to work arrangements based on an individual's performance or a group's performance," Meriwether said. "That's where I think the future of the office might be different and likely will be different."
What's ahead 2022 - 2025
The story of the future office of two to five years ahead is still being written, but it's clear that it will be substantially different than before Covid-19. Some clues can be found in the acceleration of pre-existing trends such as technological transformation across industries.
Buildings will continue to become "smarter," incorporating technological features such as touchless entry, McCarthy said. The commercial real estate industry talking about ways to create safer, healthier buildings and how and who funds technological and other investments — the tenant, the owner or a combination, he said, but no conclusions have been reached yet.
"I think it's a discovery phase right now: what are the technologies, what can be done, what will be the most effective, etc.," McCarthy said. "I think it's an all-hands-on-deck trying to find the solutions and not move into who, what, where."
Avison Young feels that office space will transform following the initiation of a readily available vaccine for Covid-19, Crowder said.
"Office space will accommodate several types of communal and social activities that will be used on-demand and as-needed, including team meetings, onboarding, training, social activities, shoulder-to-shoulder learning, client events, and all-hands meetings," she said. "Many employees will split their work time between home and the office, as working remotely becomes more accepted.
"Some changes were already in the process of happening prior to the pandemic, and those changes have been accentuated or accelerated by COVID-19. These are the impacts that we can be most confident in predicting will endure," Crowder noted. "This includes the extension of technology-enabled flexible working and agile workplaces; health and wellness at work; penetration of online retail; de-globalization and de-risking of supply chains; and the extension of the Internet of Things to create smart buildings and cities."
Because so many companies were forced by Covid-19 to expand experimentation with remote and flexible working practices, innovation and adoption of technology to facilitate agile working will accelerate, Crowder said.
Corporate office occupiers will recognize the value inherent in greater flexibility of format, location and tenure within their portfolios, she said, with customization of space and processes a key to success. Flexible and serviced office operators will also benefit from the trend.
Disease-resistant buildings with features such as enhanced air-filtering, bacteria-resistant surfaces, and automated monitoring of individuals entering the building, will become more prevalent, Crowder said, and the war for talent will ramp up in intensity, driven by employees' focus on safety and wellbeing in the workplace.