Avison Young brokers sale of office condo in suburban Denver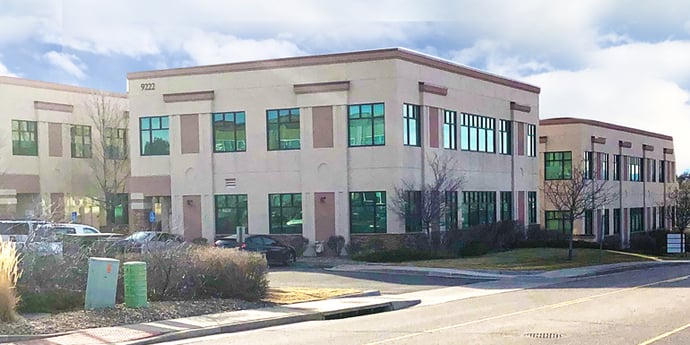 29 Jul 2019
Lone Tree, CO location drives pricing and demand
Denver — Avison Young, the world's fastest-growing commercial real estate services firm, announced today that it has negotiated the sale of a 5,927-square-foot office condo for $1.35-million, or approximately $228 per square foot.

Rick Egitto, a Principal of Avison Young based in Denver, and Sam Crowe, a Denver Associate, co-ordinated the disposition on behalf of the seller, Matacota LLC.

Built in 2001, the office condo is located at 9222 Teddy Lane in the Denver suburb of Lone Tree, CO. The prime suburban location, adjacent to the City of Lone Tree municipal building, provides plenty of surrounding amenities near retail, hotels, restaurants and neighborhoods with easy access to I-25 and C-470/E-470.

The buyer was Kerschco Properties, LLC, which will use the space for its core business.

"With owning, you have an asset that increases in value and offers tremendous cost savings from paying rent," says Crowe. "Land north of Lincoln Avenue and west of Interstate 25 is in very short supply as Lone Tree continues to grow. The buyer has a great opportunity to not only take advantage of Lone Tree's long-term prospects, but also enjoy a great location near the Park Meadows Mall. This sale is a win-win for both parties."

John Cotten, President of Matacota adds: "Rick and Sam did an excellent job. Not only did they exceed our pricing expectations, they also negotiated a deal to respect our strict timing objectives; their sales experience in Lone Tree speaks for itself, which made things easy when selecting a broker."
Avison Young is the world's fastest-growing commercial real estate services firm. Headquartered in Toronto, Canada, Avison Young is a collaborative, global firm owned and operated by its Principals. Founded in 1978, with legacies dating back more than 200 years, the company comprises approximately 5,000 real estate professionals in 120 offices in 20 countries. The firm's experts provide value-added, client-centric investment sales, leasing, advisory, management and financing services to clients across the office, retail, industrial, multi-family and hospitality sectors.