Florida industrial market report (Q3 2021)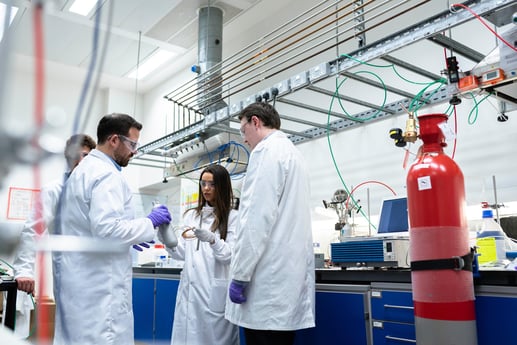 December 2, 2021
Strong appetite for modern distribution and warehouse space continues to fuel industrial construction activity in Florida's major markets as developers work to keep pace with e-commerce and related logistics demand. Healthy economic fundamentals and brisk cargo traffic at the state's major deep-water ports have also worked to bring Florida's unemployment rate down to 5.0% as of August 2021—20 basis points below the U.S. level. Industrial job losses have declined by 1.9% since the start of the pandemic, as opposed to the hospitality and retail sectors (down –17.2% and –3.4% respectively), and inflationary concerns persist.
Construction activity is concentrated in areas of higher population growth as e-commerce and logistics occupiers rush to keep up with consumer demand. In metro areas outside of South Florida where land constraints are less of a factor, particularly in the Orlando and Jacksonville metro areas, a somewhat lowered barrier to development has those areas well positioned for future growth. Ongoing labor shortages remain a concern as they have grown more acute over the last year, but the post-holiday season may bring a reprieve.
There are currently 100 industrial properties (not including flex) under construction totaling 21.7 million sf, equivalent to 3.9% of Florida's total industrial inventory. Roughly two-thirds of all new construction underway is within the 100,000 - 250,000 sf range while only three are one million sf or larger. The top submarkets for active new developments include Airport West, Medley and NW Dade in the Miami metro area; the East Side and Plant City/East Hillsborough in the Tampa area; the pivotal Airport/Southeast submarket in Orlando; and the Westside submarket in Jacksonville. Construction delays remain likely in many cases due to labor shortages and the escalating costs of construction materials (i.e. lumber, steel and copper). The proposed construction pipeline is full as well, comprised of 216 buildings totaling 65.3 million sf for an 11.9% share of current statewide inventory.
Investment activity has been strong throughout 2021, with 143 sales to date totaling $2.0 billion in transaction volume. Roughly 20% of all sales activity so far this year has taken place in Lakeland/Polk County, which is part of the Tampa MSA, and class A developments have accounted for nearly half of all investment activity for the year-to-date.
Despite continued headwinds from material pricing increases, labor shortages, and the still-present threat of supply-chain disruption, the outlook for industrial remains strong heading toward 2022.
Click here to download the Q3 2021 Florida industrial market report