The Upstate (Greenville-Spartanburg) Office Market Report (Q1 2021)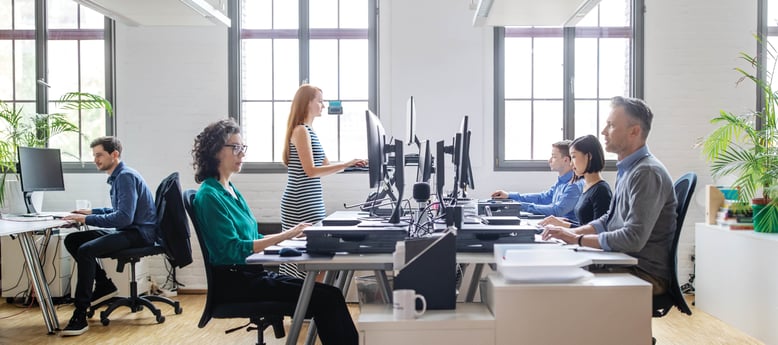 21 Apr 2021
New Construction Deliveries on the Horizon
Vacancy in the Upstate office market remained steady for two consecutive quarters. Net absorption is still negative. However, it has improved from -457k square feet (sf) in the third quarter of 2020 to approximately -8k sf at the start of 2021. Impressively this quarter, overall rents have decreased, and square footage traded increased, despite there being a significant decrease in the quantity of lease transactions from last quarter. 900 Pendleton Street delivered 10,351 sf of brand-new inventory and six buildings are under construction for 811,510 sf, expected to deliver between now and early 2023, the majority of which is expected to be delivered in Greenville County and as soon as second quarter 2021. This could potentially send vacancy higher and add pressure on landlords to provide competitive lease terms.
Sales, just shy of $40M in total, also managed to garner more revenue with fewer transactions than last quarter. At $200.56 psf, Clemson University Research Foundation purchased 117,100 sf of office space at 7 Research Drive. The average price psf was $145.63.
With the continued distribution of the Covid-19 vaccine, it can be expected that employees will begin to return to office. Many who were previously unemployed will feel safer to seek in person employment. Several companies stand ready to deliver employment opportunities to the Upstate. United Community Bank, the retail and commercial banking service provider, plans to expand operations in Greenville County naming it the corporate headquarters. This $24.8M investment will create 227 new jobs. As a part of a $1B redevelopment project, Greenville County has broken ground on a five-story, 250,000 sf administrative building at 301 University Ridge Drive, a project that is sure to need a surplus of manpower. AnMed Health announced plans to expand their outpatient capacity with a three-year $42M investment and are vigorously recruiting to meet staffing needs.
The amount of space under construction in the first quarter of 2021 is the most the market has seen in over a decade. If things stay on course, 75% of that new space will be available before year's end. It is reasonable to assume that Landlords should be prepared to be more flexible than they have had to be in some time.
Click here to download the Greenville-Spartanburg 1Q 2021 office market report.