News Release - Hartford
Avison Young appoints Eric Stone as Managing Director, New Jersey office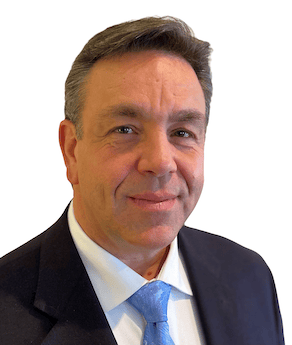 January 10, 2023
Stone bolsters the firm's leadership and will continue strategic growth efforts
Morristown, NJ – Avison Young today announces the appointment of Eric Stone as Managing Director, New Jersey. He will take on the leadership role and focus on talent recruitment, client services and business development opportunities. Stone joined the firm as Principal and Regional Director of Real Estate Management Services in late 2021, and will continue to grow Avison Young's multidisciplinary service lines and enhance the firm's presence across the New Jersey market.
"Eric is a proven leader and long-time veteran of the New Jersey commercial real estate market and I'm excited to have him take on the role of Managing Director in New Jersey," said Dorothy Alpert, Principal and Tri-State President of Avison Young. "Eric has a strong reputation throughout the industry and has been a natural fit for Avison Young's people-focused culture from the moment he joined the firm."
Stone will oversee and develop the firm's real estate services in New Jersey, collaborate with service line leaders and supervise day-to-day operations. He has more than three decades of commercial real estate experience and has worked for a variety of noteworthy institutional and third-party management firms overseeing property management efforts across the Northeast region. Since December 2021, he has provided unparalleled management services to Avison Young clients, enhancing the value of owners' and investors' real estate portfolios.
"I'm pleased to embrace this leadership opportunity and look forward to managing and developing both real estate brokerage and real estate management operations in New Jersey," commented Stone. "This is a transformational time for growth and expansion and I'm excited to lead Avison Young's people first culture and client-centric goals as we kick off 2023."
Stone will succeed Jeff Heller, Principal and Executive Director, who will remain with the firm and focus his efforts on enhancing the occupier services practice in New Jersey. Heller established Avison Young's New Jersey practice and has successfully overseen its significant growth for the past 11 years with the recruitment of top tier talent and acquisitions of multidisciplinary real estate firms. Year over year, he has been one of Avison Young's top production performers and has been recognized as one of the firm's Annual Circle of Excellence recipients.
"I am delighted to pass the torch to Eric, whose proven leadership experience will further advance Avison Young's growth trajectory in New Jersey," shared Heller.
Avison Young offers a full suite of services in New Jersey and has commercial real estate advisors in Morristown, Iselin and Springfield.
Avison Young creates real economic, social and environmental value as a global real estate advisor, powered by people. As a private company, our clients collaborate with an empowered partner who is invested in their success. Our integrated talent realizes the full potential of real estate by using global intelligence platforms that provide clients with insights and advantage. Together, we can create healthy, productive workplaces for employees, cities that are centers for prosperity for their citizens, and built spaces and places that create a net benefit to the economy, the environment and the community.
Avison Young is a 2022 winner of the Canada's Best Managed Companies Platinum Club designation, having retained its Best Managed designation for 11 consecutive years.
For more information:
Download photo of Eric Stone here.
Media Contact:
Sandra Hill, Manager, U.S. Media Relations: +1.281.853.5548
Nathan Reyna, Regional Media Relations & Content Specialist, Northeast: +1.917.877.1697