Baby Boomers and Millennials Fueling Multifamily Sector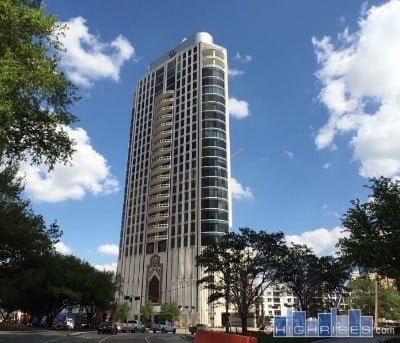 30 Nov 2018
November Blog Post By Rand Stephens, Houston Managing Director
By Rand Stephens (Houston)
Although baby boomers and millennials are in opposite phases of their lives, they share a common desire – to reside in a care-free, amenity-rich condo/apartment environment. In fact, these two generations may be the driving force of multifamily development around the country. As one generation looks to settle into their glory years of retirement, another looks to kick off their adulthood of career and family – and both are seeking the conveniences and concierge services of apartment-living.
Freddie Mac recently released a survey, "Profile of Today's Renter" that revealed results that bode well for the multifamily sector. All generations of renters believe renting is more affordable than homeownership, more than 5 million baby boomers are likely to rent instead of buy their next home and more than 60% are not only satisfied with their rental experience, but plan to continue renting their next residence.
Prior to Hurricane Harvey, Houston's apartment market had a tremendous amount of inventory due to the overbuilding boom of 2015 and 2016. During that period, developers added 41,600 units when the area was suffering job losses. Relocations due to Hurricane Harvey flooding were able to absorb the surplus and a year after the Harvey bump, units are still full and the market has stabilized.
Millennials may be the largest living generation according to Pew Research, but baby boomers have the upper hand when it comes to purchasing power and they tend to stay in one place longer than any other demographic. Millennials have exceeded baby boomers in Houston and are quickly filling up trendy apartments such as Modera Shepard, The Pearl Washington and Elan Heights. Expensive condos like Arabella and Astoria in the River Oaks area are more appealing to baby boomers with more disposable income than the younger generation.
With Houston's robust economy, population growth, high employment rate and target demographic ready to move into turnkey hi-rises and luxury apartments, why haven't developers ramped up activity? Project development costs continue to escalate and many prime locations are not viable due to affordability of rents. Construction lenders are also cautionary. They do not want to see oversaturation of the market and have a repeat of 2015-16. Continued rental rate growth is the key for new development but what the market can afford is the key question.
(Rand Stephens is a Principal of Avison Young and Managing Director of the company's Houston office.)