Avison Young negotiates 146,863-sf lease and sublease for family-owned and operated professional logistics services business in Greater Houston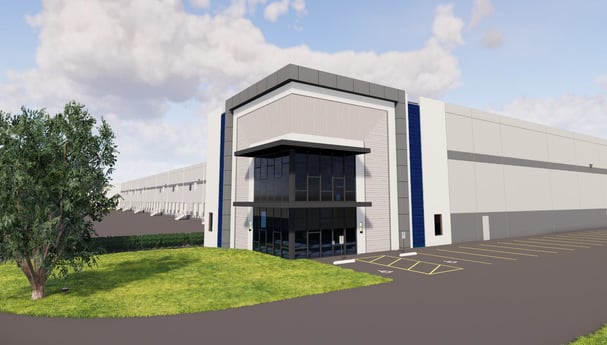 October 10, 2019
American Cross-Dock & Storage more than doubles its warehouse space after 18 months of being in business
Editors/Reporters
• Please click on links to view and download photos:
9701 New Decade Drive and 13225 Bay Park Rd in Pasadena, TX
Houston, TX – Avison Young, the world's fastest-growing commercial real estate services firm, announced today that it has negotiated the lease of 102,863 square feet (sf) of industrial space at 9701 New Decade Drive, within Bayport North Logistics Center I, and the sublease of 44,000 sf at 13225 Bay Park Road., both in Pasadena, TX.
Located within the Greater Houston market, the two industrial spaces total 146,863 sf.
Avison Young Principal Bob Berry and Grant Hortenstine, a Vice-President in the firm's Houston office, represented the tenant, American Cross-Dock & Storage. CBRE's Jason Dillee and Andrew Jewett represented the landlord, Triten Real Estate Partners.
American Cross-Dock & Storage expects to move into its new facilities in mid-October. The larger space will be used for storage and distribution, and the other location will be used for drayage and cross-dock services.
"American Cross-Dock and Storage President and CEO Deborah Bressie has taken the company on a fast-track trajectory to success because of her keen business sense and determination," comments Hortenstine. "We were happy to locate American Cross-Dock into a state-of-the-art facility near Port Houston, where the firm's primary customer base conducts business."
"After years of driving trucks and being in the warehouse industry, I know what services are needed in warehousing," says Bressie. "Our business has longevity, and in another 10 or so years, we will become a global company."
American Cross-Dock & Storage is a professional logistics company that provides warehousing, trans-loading, fulfillment and packaging services to the Greater Houston area. This family-owned and operated company started in March of 2018 with a 60,000-sf warehouse and, in less than two years, has expanded its footprint to nearly 150,000 sf.
Avison Young is the world's fastest-growing commercial real estate services firm. Headquartered in Toronto, Canada, Avison Young is a collaborative, global firm owned and operated by its Principals. Founded in 1978, with legacies dating back more than 200 years, the company comprises approximately 5,000 real estate professionals in 120 offices in 20 countries. The firm's experts provide value-added, client-centric investment sales, leasing, advisory, management and financing services to clients across the office, retail, industrial, multi-family and hospitality sectors.
-end-